Innovation, responsibility and sustainability: these are the values that have paved our way from the very beginning as we lead our family business into the future. We are very aware of our influence on the environment and also of our social, ecological and economic responsibility. We therefore see it as our duty to operate as a conscientious and future-oriented company, continually redeveloping our sustainability concept - for our environment and for our employees, customers and partners.
Corporate Social Responsibility –

We take responsibility
Throughout our expansion across Europe, we have always stayed true to our values - "Packaging made by people, for people" – that's our motto. To us, this is not just an empty phrase, but a day-to-day reality.
People and the environment are at the heart of everything we do at Schumacher Packaging.
We are committed to the conservation of nature and the environment, the responsible consumption of resources and energy, to young people and their education and to sports and social projects.
In short: Ecological and social engagement are important to us – it's a cause we are happy to stand for.
Gain an insight into our many CSR activities.
EcoVadis –

always keeping a focus on CSR work
In order to be able to give our customers and suppliers a comprehensive overview of our efforts in terms of corporate responsibility, Schumacher Packaging submits to regular assessment of our CSR practices by the rating agency EcoVadis.
Making things better thanks to sustainability rating
The assessment looks at four aspects: the environment, employment and human rights, ethics, and sustainable procurement. Besides the certified management system, the main focus is on responsible and sustainable management, not only in terms of natural resources, the environment and our employees, but also how we implement these principles in our procurement processes.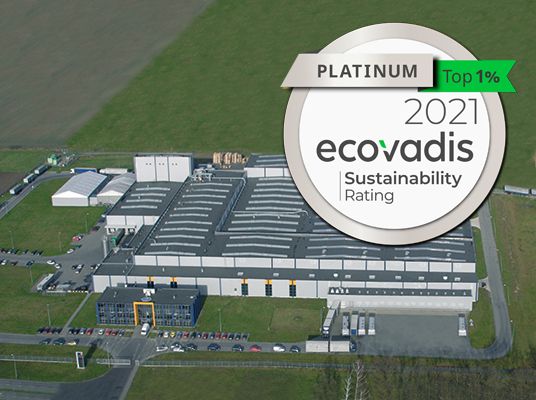 EcoVadis Platinum for Wrocław plant
Our Polish plant at Wroclaw was awarded the EcoVadis Platinum medal in 2021 for outstanding CSR performance.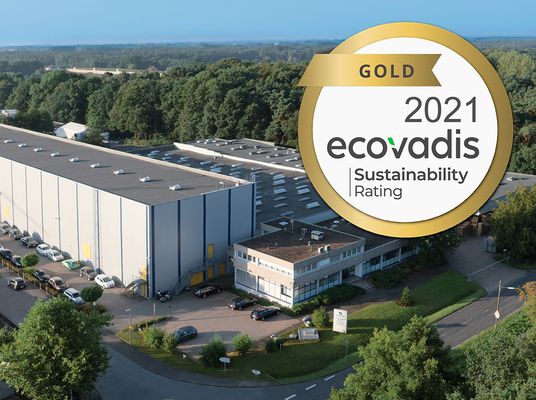 EcoVadis Gold for Bielefeld plant
The sustainability efforts of the plant in Bielefeld are gold standard and were rewarded with a corresponding medal in 2021.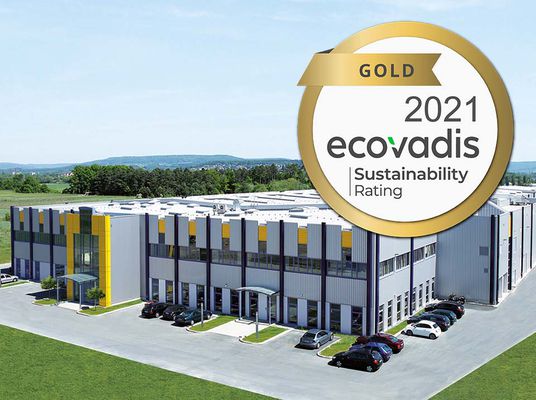 EcoVadis Gold for Forchheim plant
Our plant in Forchheim achieved Gold status in the CSR Rating 2021.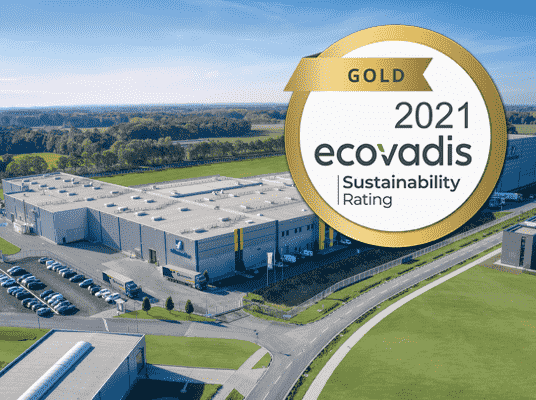 EcoVadis Gold for Greven plant
Our plant in Greven received the gold medal.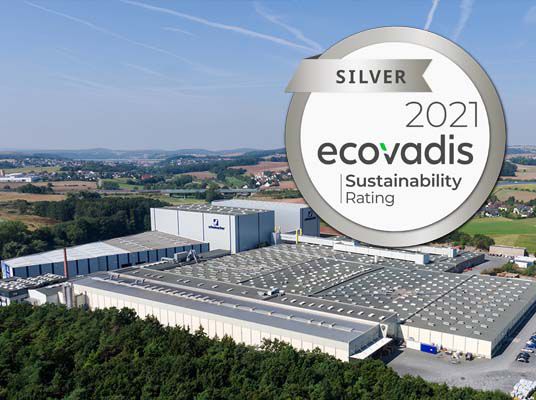 EcoVadis Silver for Ebersdorf plant
Our main plant in Ebersdorf won the silver medal in the CSR Rating 2021.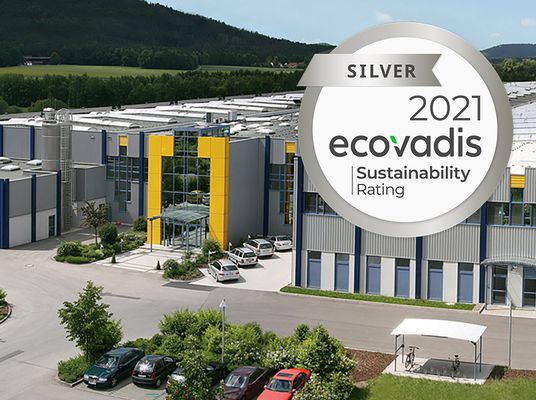 EcoVadis Silver for Sonneberg plant
Our plant in Sonneberg made an excellent impression during the CSR rating in 2021 and was delighted to be awarded the Silver medal.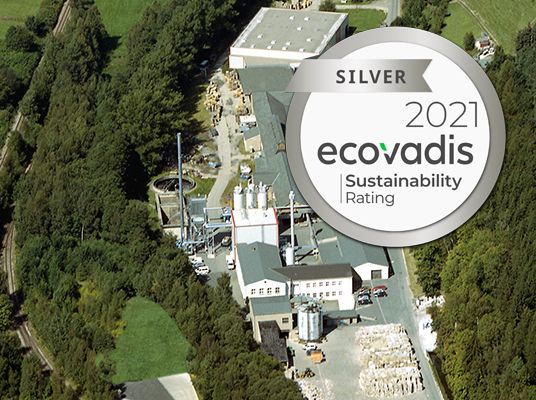 EcoVadis Silver for Schwarzenberg plant
Our plant in Schwarzenberg also achieved the Silver status in the CSR rating of 2021.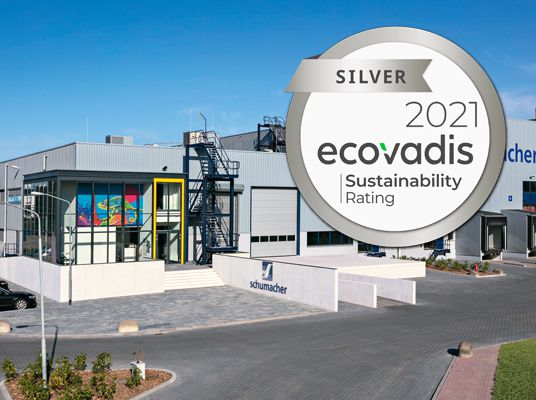 EcoVadis Silver for Breda plant
Our Netherlands plant in Breda was also awarded the Silver medal in the CSR rating of 2021.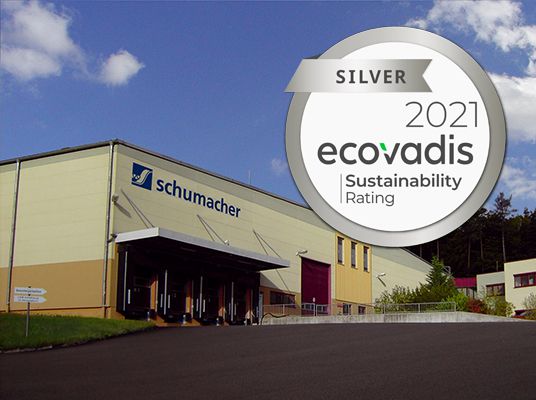 EcoVadis Silver for Hauenstein plant
Our plant in Hauenstein made an excellent impression during the CSR rating in 2021 and was delighted to be awarded the Silver medal.
We love our

natural raw material
As a manufacturer of corrugated and solid cardboard packaging, at Schumacher Packaging, we use natural renewable raw materials – with a correspondingly beneficial carbon footprint. After all, corrugated board is made entirely of renewable raw materials and can be fully recycled. Thus, transported goods are packaged in an environmentally friendly way – and when it has served its purpose, the packaging can be recycled with the waste paper.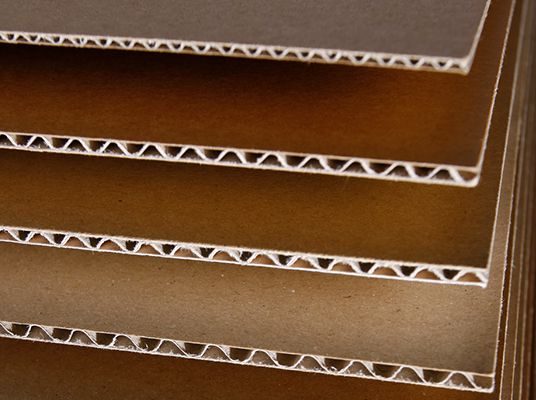 Corrugated board is a sustainable packaging material
While caring for cultivated forests, damaged wood and wood from thinned out trees is accumulated – the primary raw material for producing paper. The vast majority of the paper in Germany is made up of around 85% recycled material such as recovered paper, cardboard packaging and used corrugated board. In contrast, fresh fibres make up a mere 15% of the raw material for corrugated cardboard on average and this figure is still falling.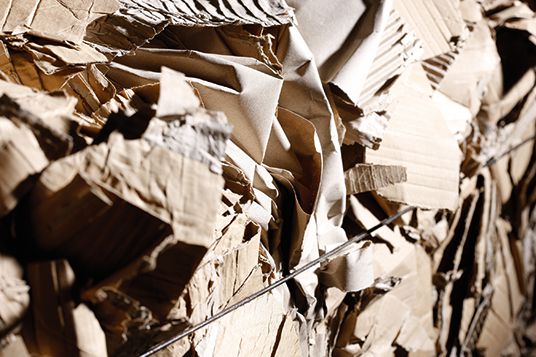 … and a natural recyclable product
Corrugated board packaging is generally single-material packaging. And, because it is made of only one material, it is easy to dispose of - after use, it is disposed of with the waste paper and returned to the recycling loop. Used corrugated board is anything but rubbish. As it is recycles so well, it is a significant and valuable raw material in paper production.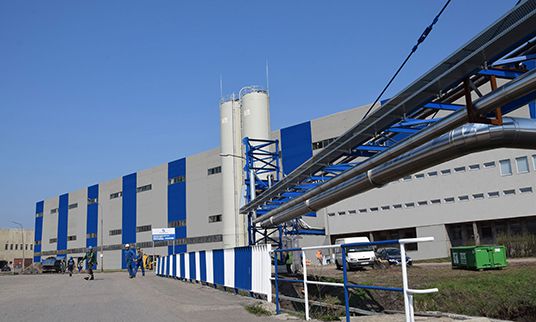 Did you know
that we produce our own raw paper for corrugated board manufacture in two of our Polish plants?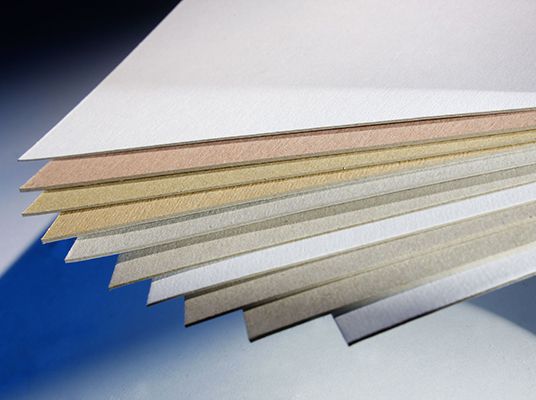 Solid board: the all-rounder of packaging containers
Solid board generally consists of recyclable paper and is manufactured as single ply, multi-ply or multilayer. It is a very strong cardboard, characterised by its great density and homogenous structure. We produce our ECO solid board in all required grammages.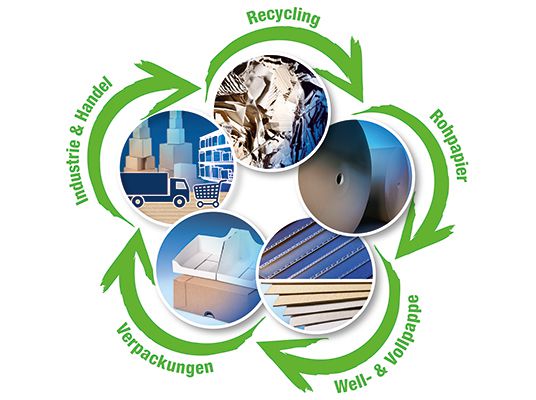 Closed loop – we close the material cycle
Together with GreenCycle, a waste-disposal company from the Schwarz Group, we have set the course for a modern waste management and circular-flow economy, in order to ensure that we get as much use out of products and raw materials as possible. The "Closed Loop" collects used packaging from branches of LIDL and Kaufland in the immediate vicinity of our two Polish paper mills. The aim is to extract the raw materials from the packaging and return them to the raw materials cycle, where they are used to make new products. An all-round solution!
We recycle –

with RESY

The RESY logo is found on transport and outer packaging and means that the raw materials cycle has been maintained. If the RESY symbol is printed on the packaging,
it is made of cardboard and is guaranteed to be recyclable.
The partners of RESY Organisation für Wertstoffentsorgung GmbH redeem the cardboard
in order to dispose of it in an environmentally friendly manner and return it to the product cycle.
For detailed information about the natural product of corrugated board, please see our CSR brochure.
Our

certificates

Our certificates reward and validate our efforts in sustainable business management.
CONTACT US.
We make tomorrow

possible, today.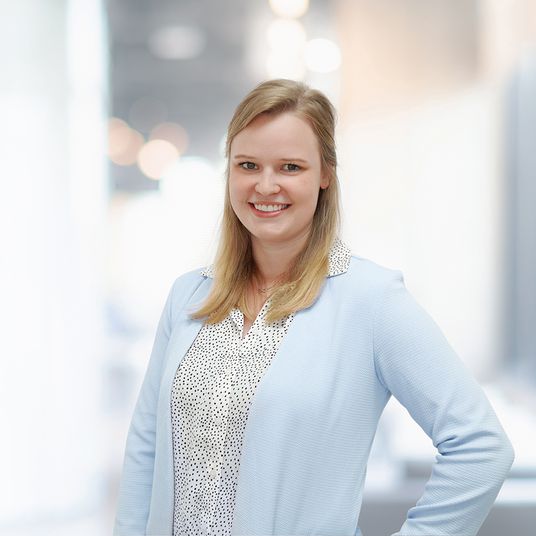 Hello!
My name is Felicia Höllein. As part of the quality management and CSR team, I serve as sustainability manager at Schumacher Packaging. At the heart of our work is a commitment to responsible interaction with the environment and with our employees and business partners. When it comes to commercial, ecological and social issues, you're in the right place!