Innovation, responsibility and sustainability: these are the values that have paved our way from the very beginning as we lead our family business into the future. We are very aware of our influence on the environment and also of our social, ecological and economic responsibility. We therefore see it as our duty to operate as a conscientious and future-oriented company, continually redeveloping our sustainability concept - for our environment and for our employees, customers and partners.
Throughout our expansion across Europe, we have always stayed true to our values - "Packaging made by people, for people" – that's our motto. To us, this is not just an empty phrase, but a day-to-day reality.
People and the environment are at the heart of everything we do at Schumacher Packaging.
We are committed to the conservation of nature and the environment, the responsible consumption of resources and energy, to young people and their education and to sports and social projects.
In short: Ecological and social engagement are important to us – it's a cause we are happy to stand for.
Gain an insight into our many CSR activities.
Packaging is an important component in the development of new products. It protects the contents, contains all elevant information about the product and is an important advertising medium for the brand message. However, with climate change and the growing demand for more sustainability, consumers are placing more and more importance on the origin of their packaging, its carbon footprint and its recyclability. That's why Schumacher Packaing is developing new and more sustainable packaging solutions with the goal of climate-neutral production by 2035.
UN Global Compact –

sustainability principles of the United Nations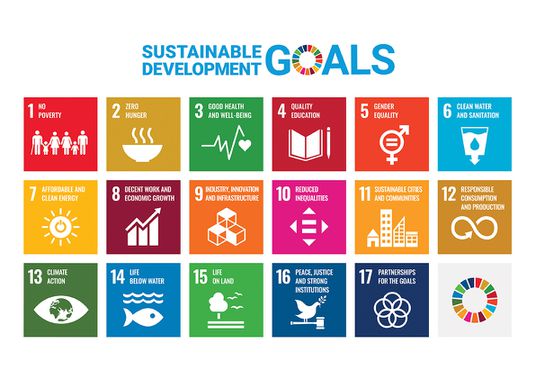 Since June 2021, Schumacher Packaging has been one of the signatories of the UN Global Compact, the world's largest and most important initiative for sustainable and responsible company management. As a member of the UNGC network, we commit ourselves to its ten universal principles in the areas of human rights, labour standards, the environment and corruption prevention. Building on this, we also promote the Sustainable Development Goals – 17 goals to ensure sustainable development at an economic, social and ecological level.
EcoVadis –

always keeping a focus on CSR work
In order to be able to give our customers and suppliers a comprehensive overview of our efforts in terms of corporate responsibility, Schumacher Packaging submits to regular assessment of our CSR practices by the rating agency EcoVadis.
Making things better thanks to sustainability rating
The assessment looks at four aspects: the environment, employment and human rights, ethics, and sustainable procurement. Besides the certified management system, the main focus is on responsible and sustainable management, not only in terms of natural resources, the environment and our employees, but also how we implement these principles in our procurement processes.
Our Wrocław, Bielefeld and Hauenstein plants impressed in the CSR Rating 2022 and achieved the platinum standard. With its high percentage result, the Wrocław plant is now one of the best two companies worldwide that have been assessed by EcoVadis so far.
These Schumacher sites achieved gold status in the CSR rating.
The Ebersdorf and Breda sites achieved silver status in the CSR rating.
Climate Partner –

for sustainable climate action

Since 2018, Schumacher Packaging has been a licence partner of Climate Partner, in order to calculate the carbon footprint of individual sites. This means that it is possible for customers to choose to make packaging carbon neutral, thus contributing to fighting climate change.
FSC®–

for more responsible forestry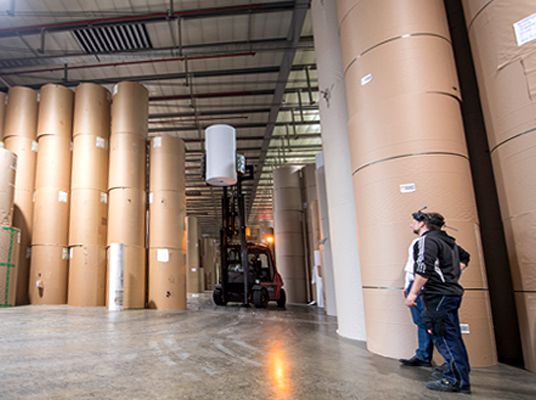 The FSC® (Forest Stewardship Council®) international certification system advocates the forests of our world being used in a more environmentally friendly, socially acceptable and economically sustainable way, in order to preserve them in the long term. Schumacher Packaging supports the creation of globally uniform standards regarding forest management with its own FSC® certification – and has done so since 2011.
As an example, all the sizes in which we make our corrugated board – 2.80 metre-wide paper rolls weighing up to five tonnes – come from sustainable sources which meet the FSC® requirements for use in FSC®-certified products.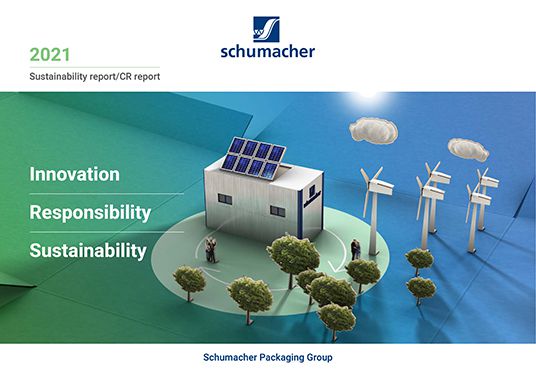 For detailed information about the natural product of corrugated board, please see our CR report.
CONTACT US.
We make tomorrow

possible, today.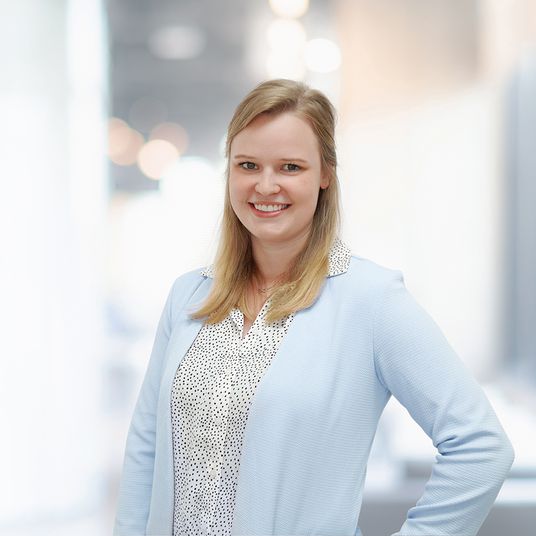 Hello!
My name is Felicia Höllein. As part of the quality management and CSR team, I serve as sustainability manager at Schumacher Packaging. At the heart of our work is a commitment to responsible interaction with the environment and with our employees and business partners. When it comes to commercial, ecological and social issues, you're in the right place!