It all starts with an idea –

we pack anything
Whether it's a sustainable food tray or creative display - in keeping with our motto, "We pack anything", our flexible development teams will accept any challenge and they excel with some highly innovative ideas.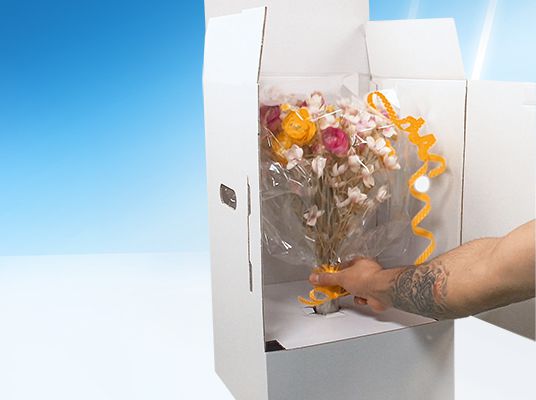 Specific product characteristics mean a custom approach must be taken for your transport, product and gift packaging or for your secondary placement. We handle this by developing individually designed products for you. Over 30 specialist designers work in eight development centres at our European sites to fulfil all your packaging needs. Our creative team experiments, designs and tinkers – always keeping a focus on key factors such as technical feasibility and handling properties.
We are flexible and

product oriented in our design processes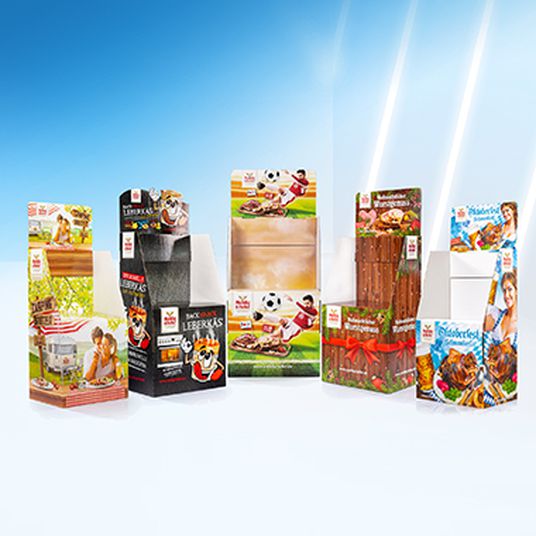 Our development departments use a wide variety of cardboard, solid board and corrugated board grades. Does your packaging need to protect medical devices during transport? Or perhaps you are an automotive supplier who needs a small load carrier for your production, which is easy to set up yet extremely sturdy? We create the optimum solution for you - made from the most suitable material with as little waste as possible from the die cutting process, alongside optimised pallet usage.
We also develop virtually –

with CAD-based development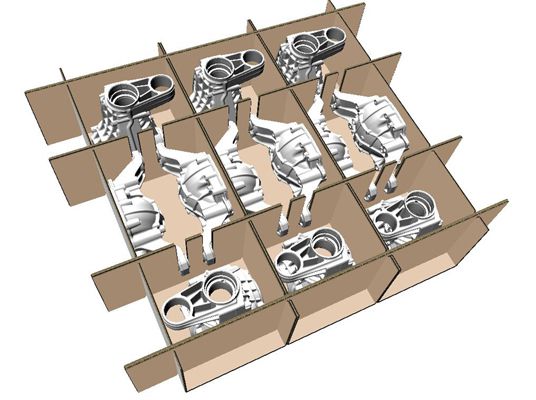 If you provide us with a 3D file of your product prototype, we can design the perfect packaging with excellent dimensional accuracy – without needing to actually hold your packaged goods in our hands. A digitised process can also speed up the decision-making process. By assessing the packaging or virtually assembled display in digital form before the sample is constructed, as a PDF or image file for example, you can request changes immediately or approve the virtual sample.
Your advantages

at a glance
Packaging development from the initial design to prototyping, right through to production

Eight development centres with more than 30 specialists

Individual solutions, tailored to your products

Packaging designs with a "wow" effect at the POS
CONTACT US.
We offer you the optimum
service from one single source.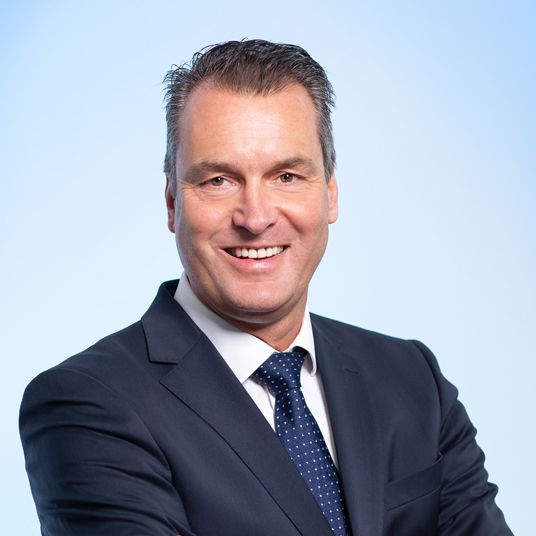 Hello!
My name is Jochen Drösel. My team and I are the people that make things happen at Schumacher Packaging. However unique your requirements, we develop custom packaging solutions, specially adapted to your requirements. We look forward to hearing from you!