Up to 90 percent less plastic, sustainable, marketing-effective and even functionally superior to conventional plastic trays: The paper-based MAP food packaging HALOPACK® is THE revolution in food packaging! With our modified atmosphere packaging for perishable foods we confront a pressing ecological issue with a solution that is both innovative and pragmatic.
Your advantages

at a glance
The first fully gas-tight cardboard MAP packaging

Extended shelf life, less food waste

Suitable for the freezer, fridge, microwave and oven
We reduce the plastic content

by up to 90%

Paper-based HALOPACK® food packaging replaces conventional plastic trays and thereby reduces plastic use by 70 to 90 percent. This innovative hybrid packaging largely consists of a sturdy cardboard box which is lined with a thin, fully-hygienic, gas-tight plastic film on the inside. This makes HALOPACK an ideal modified atmosphere packaging (MAP) for perishable foods such as meat or ready meals.
The BRC certification of our plants in Birmingham and Forchheim confirm that we meet the highest international standards of hygiene, quality and safety in food packaging production.
We allow environmentally friendly

packaging to look good
Sustainability is extremely important to consumers today. HALOPACK® is the perfect answer. Customers can dispose of this ecological hybrid packaging with great ease: The thin film goes in the yellow recycling bin, while the cardboard box is 100% recyclable and goes in with the waste paper.
The sustainability of HALOPACK is a highly effective marketing feature in itself, but HALOPACK® also opens up a range of completely new, appealing design options, both inside and outside. Our high-quality offset printing gives the packaging an eye-catching appeal with a lasting effect – a great advertising medium to capture the attention and curiosity of the buyer.
The print is completely safe - the thin film ensures that the colour-printed cardboard tray never comes into contact with the food inside.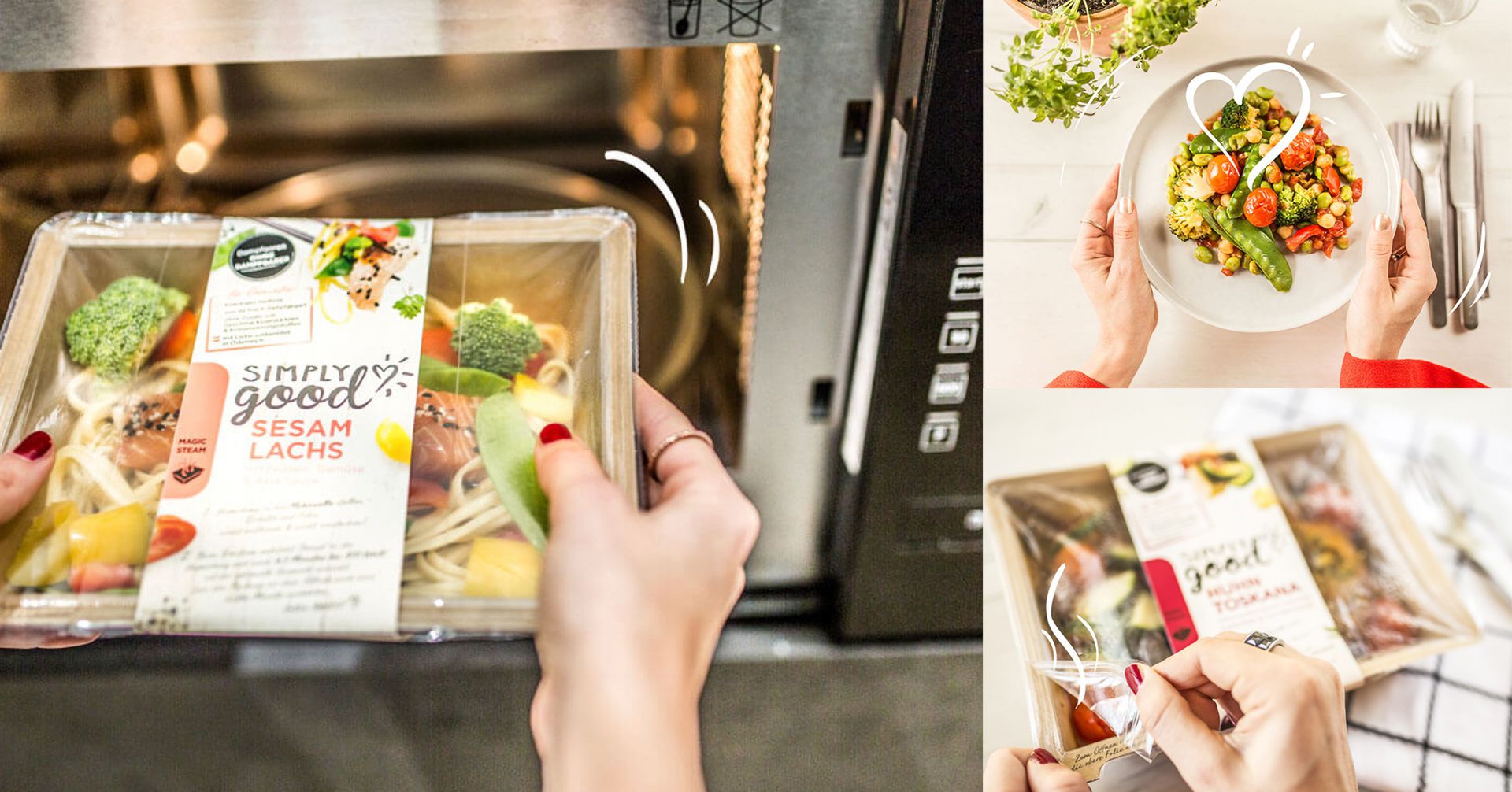 HALOPACK® outshines plastic trays not only from an ecological and marketing perspective, but also in terms of function. Its thin film gives foodstuffs even better protection against environmental influences and creates a more reliable barrier against grease and moisture compared to conventional PP, PE or PET trays, ensuring excellent storage life. The hybrid packaging can also be heated in the microwave or oven without any issue, making it ideal for ready meals. HALOPACK® even has the option of being resealed.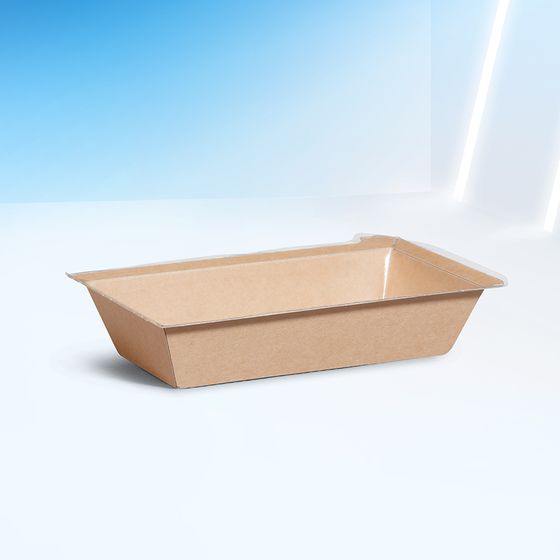 examples of different sizes and designs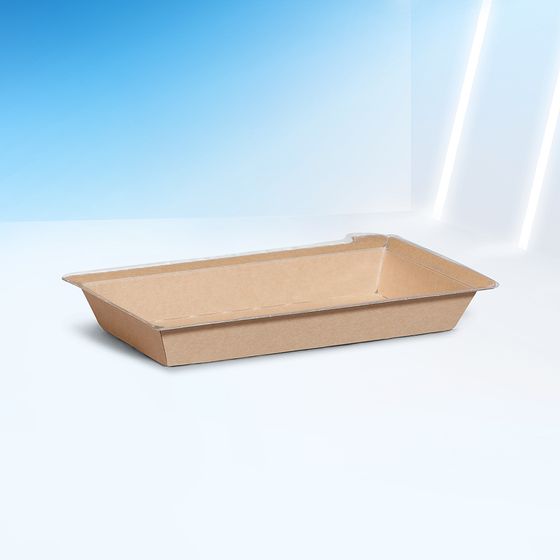 CONTACT US.
We can create custom solutions

for your sector too.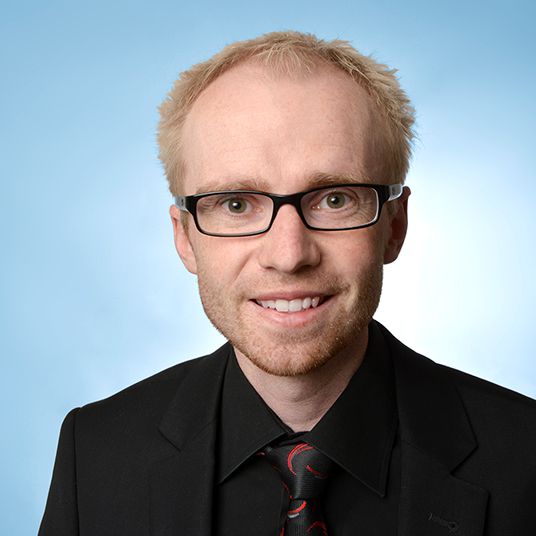 Hello!
My name is Sebastian Mnich. My team and I find solutions for sensitive foodstuffs. Whether standard packaging or innovative design, we create the HALOPACK® packaging that is just right for you. Write to us.