Our own logistics company is the largest in the industry. With more than 200 lorries and over 150,000 high-bay storage spaces, we guarantee maximum flexibility and just-in-time deliveries – 24 hours a day. We can devise custom logistic concepts to suit your needs.
We offer the logistics capacity

you need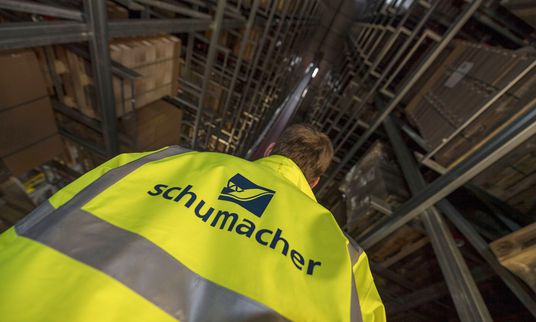 Modern supply chains call for smooth processes. Logistics capacity is key in today's market. Which is why we created our own logistics company – Schumacher Packaging Logistik GmbH. With a fleet of over 200 lorries, our logistics company is the largest of all German packaging manufacturers. It also boasts a fully automatic high-bay warehouse with over 150,000 pallet spaces. So we can be sure that your packaging will arrive exactly when you need it. Just in time.
We are flexible, thanks to

our own fleet
Our large fleet of lorries delivers exceptional flexibility. Do you need your packaging delivered on Euro, one-way or industrial pallets? You tell us which packaging arrangement you need – and we make it happen. Do you want a 2WIN double deck trailer with 54 pallets, super lorries, semi-trailer trucks, 'gigaliners' for 51 pallets or a smaller lorry with a lifting platform? Do you want us to stop at several different unloading points or load your packaged products to avoid empty runs? We will create exactly the logistics concept that you need. If a haulier lets you down, we'll come to your rescue!
We have plants and

high-bay warehouses near you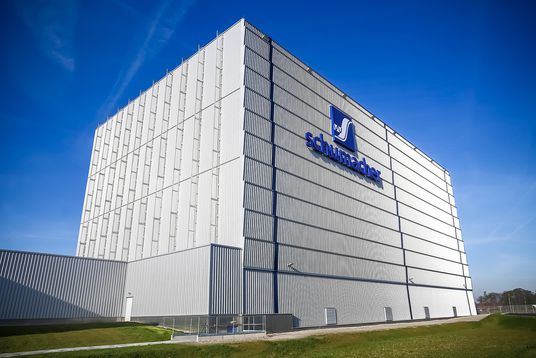 Perfect logistics with just-in-time capacity calls for optimum warehousing. Many of our production sites have fully-automated high-bay warehouses and block storage with impressive storage capacity - for over 150,000 Euro pallets in total. The Schumacher Packaging Group currently has 15 plants at 13 locations across Europe, ensuring we are always close at hand.
We reduce CO2,
nitrogen oxides, etc.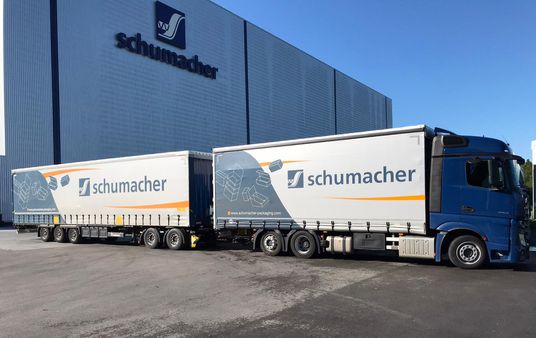 Giga

ntic

'giga

liners'

25.5 metres long, 22.1 tonnes unladen weight, 52 pallet bays; our two gigaliners have been on the road in the so-called positive network since 2020. Here, they demonstrate their impressive size and transport capacity. The long heavy vehicles reduce CO2 emissions by up to 30% per trip.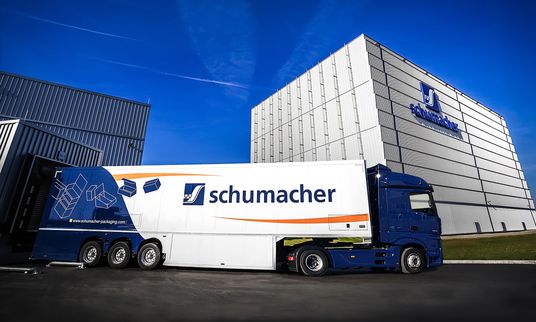 Greater efficiency thanks to

2WIN

trailers

Our three 2WIN trailers each have a capacity of up to 54 Euro pallets, which allows them to transport 63% more cargo and therefore reduce CO2 emissions by about 30%.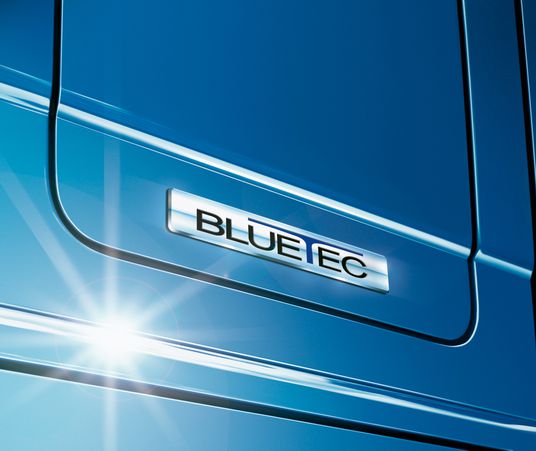 Ad
Blue

® for the environment

AdBlue is a colourless, synthetically produced liquid made of high-purity urea and deionised water. It is used to treat exhaust gases in an SCR catalytic converter. This reduces nitrogen oxide emissions by approx. 90%. We have successfully used AdBlue in our lorry fleet for many years.
CONTACT US.
We offer you the optimum
service from one single source.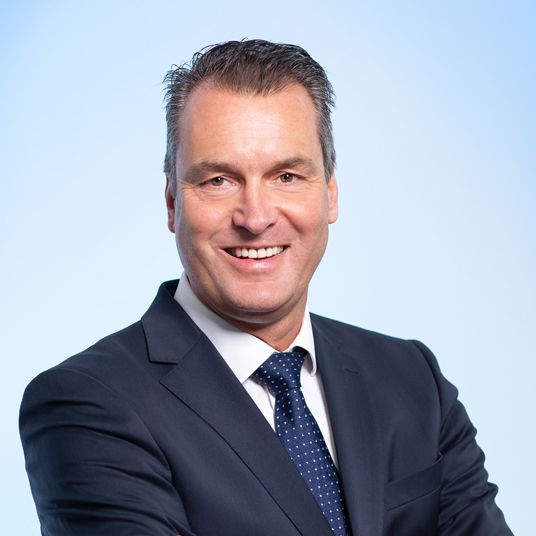 Hello!
My name is Jochen Drösel. My team and I are the people that make things happen at Schumacher Packaging. However unique your requirements, we create custom solutions, perfectly tailored to your needs. We look forward to hearing from you!