Besides protection, storage and transport functions, drinks packaging nowadays knows how to use a functional design to capture the customers' attention. Drinks manufacturers have recognised that: If you present yourself as ordinary and average, you're not going to stand out from the crowd. It's important for consumers to identify with and develop confidence in your brand and your products. The appreciation for beauty and versatility remains unchanged. An attractive visual appearance paired with a simple, recognisable brand message comes across as appealing and authentic.


The right print image

for every campaign
Nowadays, drinks packaging and displays can feature an even greater variety of designs, thanks to modern digital printing. On larger print runs we split your print images into any number of partial series, according to your preferences - with seasonal themes, designs for special events or for creating custom looks for each of your beverage varieties. This means that even small-scale beverage companies can now use their sales packaging and displays to create an emotional, accessible and unmistakable brand image.
Seasonal

Whether it's asparagus season, summer barbecue fever or the festive season of Christmas: With seasonal wine boxes and displays, you will perfectly meet the needs of your customers and show your good wine in its best light at any time of year and on any occasion.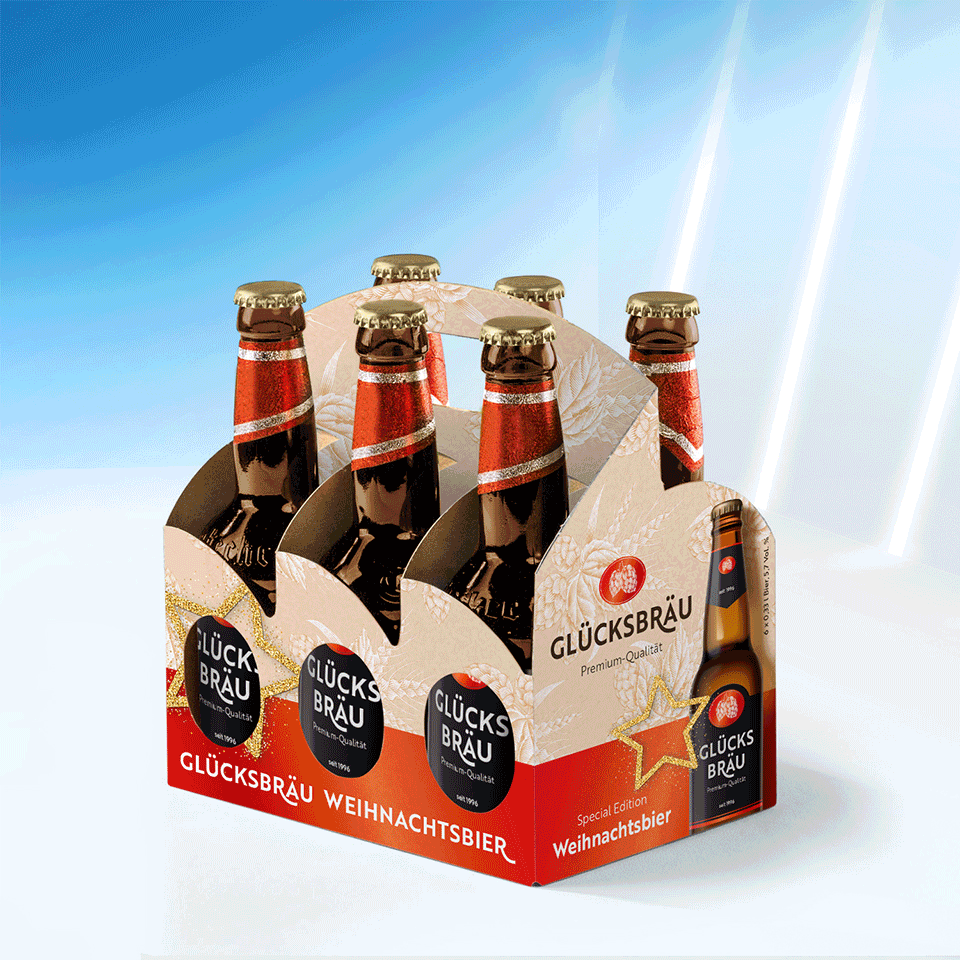 Event-related

Let's party! Or as they say in Bavaria, "O'zapft is!" Event-related marketing campaigns can also be implemented in a simple, targeted manner using digital printing technology -
whether it's the men's beer bag for football tournaments, the six-pack carrier for festivals or the beer crate for Christmas.
Serial

Do you have the same product in different versions or different flavours? The innovative digital printing technology means it is quick and easy to update your packaging - with data-to-print technology, you can implement these changes by simply adapting the print data. The costs and delays associated with new printing plates are a thing of the past thanks to this sustainable printing process.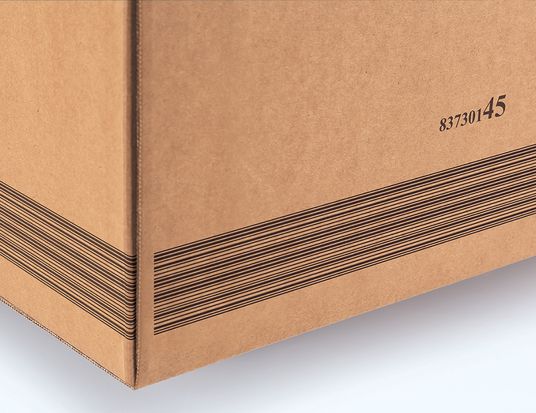 Consecutive barcode and QR code

Thanks to the new digital printing technology, we print consecutive barcodes and QR codes on your packaging - on all four sides, if required. This saves you the hassle of time-consuming labelling and significantly increases the efficiency of your packing line.
Beverage packaging –


a multifunctional quick-change artist
From simple trays with lids for manual filling, through custom sizes and shapes, to wrap-around cases for automated high-speed plants - we develop custom beverage packaging for every need. Tear strips, perforation or die-cut holes enable you to convert your transport packaging into effective sales packaging for the POS in seconds.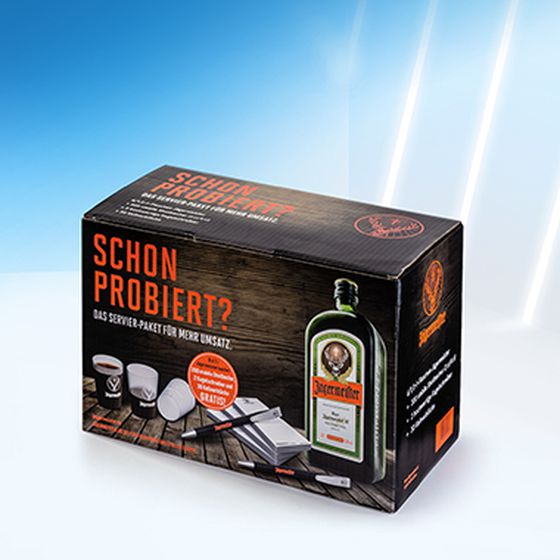 Individual beverage packaging tailored to your needs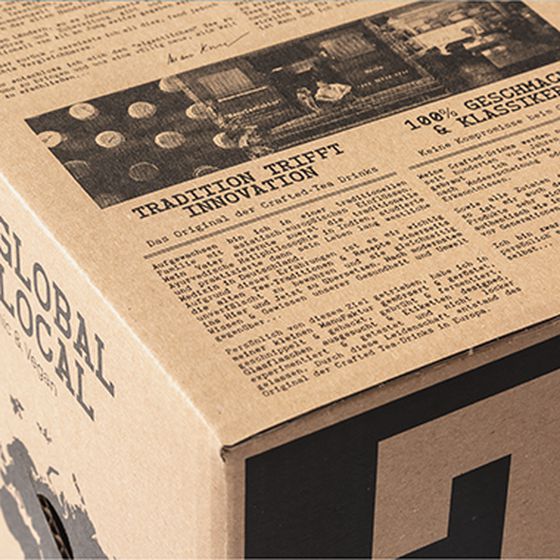 Bag-in-Box –


securely packaged liquid
Bag-in-Box is a double packaging for liquids which consists of a bag, or pouch, enclosed in an outer cover box. The box, made from sturdy corrugated board or solid board, protects the bag and its liquid contents from outside influences like light and prevents damage of any kind.
Bag-in-Box solutions are ideally suited for carrying things like juice or wine. They are a sustainable alternative to conventional glass bottles as they are lighter in weight and release significantly less CO2 in the production process, in transport and even in recycling.
We offer these protective cover boxes in various sizes and designs, opening up limitless printing options to put your unique two-part beverage packaging at centre stage.
Bottle carrier –


practical, safe and decorative
Effective promotional bottle carriers make it easier for your customers to be tempted into buying more of your products, thus helping to increase your sales. We develop bottle carriers made from corrugated board and solid board for bottles of all shapes and sizes, in accordance with your requirements and modified for manual, semi-automated or automated packaging lines.

Whether it's a four-pack or six-pack, for 0.25 l beverages, 0.33 l beer bottles or 0.5 l bottles - our environmentally friendly bottle carriers with carry handle make sure that your customers can safely take their purchases home. The natural strength of the processed cardboard provides excellent stability during transport and also enables the end consumer to re-use the carrier again and again - until it is ultimately disposed of with other waste paper before being completely recycled.
On-packs and

promotional ­packaging
Promotional packaging takes the form of targeted BTL marketing campaigns at the POS. The aim is to generate more sales through effective marketing and attractive presentation of the product. On-pack solutions for promotional packaging often rely on the addition of free gifts, vouchers or winning codes to create a positive impact on the customer. Stichwort Copacking.
Whether on-packs, gift sets, special editions or seasonal bundles, Schumacher Packaging creates promotional packaging that is perfectly tailored to your product, your brand and your campaign and will strengthen your brand for the long term. The surface, size, shape and material are used in the best way possible to attract consumer attention and convey the brand message.
Beverage displays –


drink break at the POS
Due to the huge variety of products in the beverage sector, it is important that your product stands out from the crowd as a real eye-catcher. By using beverage displays with a promotional design, you trigger the customers' decisive impulse to buy and thereby increase sales.
Our own creative team, with its decades-long experience in the development and implementation of displays and its countless awards, speaks for itself. Whether it's a counter display or a large installation, plan your next beverage display for wine, beer, etc. with Schumacher Packaging – they will be at your side from the initial idea right through to the fully assembled secondary placement.
Flexible standard displays –


present bottles effectively
Our standard display solutions consist of a three-sided display with three trays plus a cover tray. Depending on the size, they hold between 72 and 102 bottles. Digitally printed with food-grade inks, the displays are available in a classic "slate" look or in a fashionable "vintage" wood effect.
Thanks to the benefits of digital printing, we can split your large print runs into as many smaller partial series as required. We upgrade every standard display with individual print images, to help it make a real impression at the POS – ideal for special campaigns at Easter and Mother's Day as well as seasonal and regional events.
Gift packaging

for beverages and assorted gifts
As one of the largest manufacturers and suppliers of gift packaging for wine and spirits, we have an extensive standard portfolio of gift packaging, both to be given in person and mailable. What's more, we are also able to create individual bottle boxes and gift baskets according to your requirements, perfectly tailored to your brand.
Co-packing –

all-round service for your secondary placement

Our Lehrte, Breda and Nyrsko sites offer flexible, high-quality co-packing solutions from a single source. We put your product, together with its packaging, at centre stage – and take on the entire process from its conception, through packaging to distribution.
CONTACT US.
We create individual solutions

for beverage­packaging.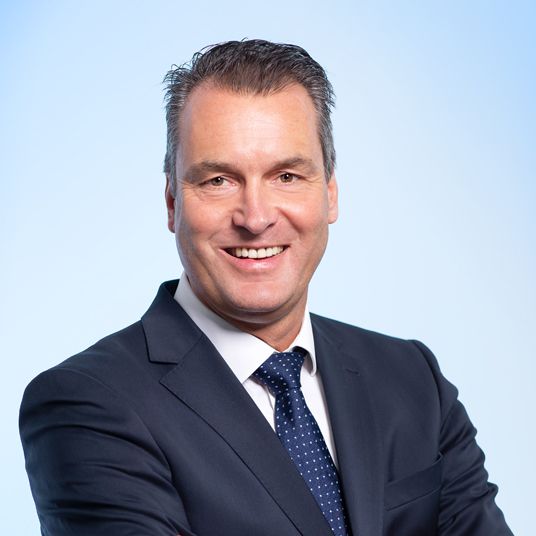 Hello!
My name is Jochen Drösel. My team and I are the people that make things happen at Schumacher Packaging. However unique your requirements, we create custom solutions, perfectly tailored to your needs. We look forward to hearing from you!