Schumacher Packaging is at the forefront of fast digital printing for corrugated board packaging with high-quality colour print images. We can split large print runs into partial series according to your needs and preferences – whether that's for seasonal or regional variations, or for specific events or target groups. Such customisation opens up entirely new potential in marketing.
Fast, colourful, sustainable –

ground-breaking advantages of digital printing
New possibilities

and examples

Consecutive barcode and QR code
The code is printed directly on the packaging
No need to stick on labels
Quicker and easier to handle
Result: up to 30 percent saving in costs and time

Needs-based production
All language versions can be printed in one print run
No need to stick on labels
Needs-based production without surplus
Changes to the print image can be implemented quickly and cheaply

Targeted campaigns at the POS
New flavours or campaigns can be printed along with standard varieties
Development of new target groups with special editions
Marketing campaigns for events can be produced cost-effectively

Brand building for the online retailer
Touchpoint packaging: Visually appealing box designs increase customer loyalty

Multicoloured internal printing for the ultimate unboxing experience

Additional brand building through the packaging

New marketing potential
splitting print images allows several designs to be produced in one print run
seasonal display designs create new incentives to buy
campaigns can be implemented cost-effectively
Digital printing competence

@Schumacher Packaging
Schumacher Packaging is quite unique in the packaging industry for our range of multi-pass and single-pass digital printing machines. This allows us to print each lot digitally, from small quantities and samples to life-size displays through to large print runs.
High-speed digital printing

for medium and large print runs
We have been using the innovative single-pass digital printing technology for medium and large print runs on an industrial scale for years now, and have gained significant experience with this technology .
In single-pass digital printing, the quality of the paper does not play a major role. Even on coated white or brown grades and on single-face board, you are guaranteed to achieve high-quality print results with a modern, sustainable look.
RSR® printing technology
The RSR® process (roll to printed sheet in real time) from BHS Corrugated is radically different from all other digital printing solutions on the market, as the digital printing occurs at the same time as the production of corrugated board. As there is no postprint stage, the production of your packaging is quicker, more streamlined and therefore more sustainable.
Durst/KBA SPC 130
Our postprint digital printing machines from Durst/KBA print sheets up to a length of 2,600 mm with brilliant, multicoloured print images.
Digital printing for large-scale displays –

Onset X3
In our Breda plant, we have a state-of-the-art multi-pass digital printing machine for large-scale displays and promotions.
The machine processes solid board and corrugated board grades as well as our sturdy V-board up to a size of 1,600 x 2,300 mm.
Digital printing for small print runs –

Océ Arizona
With the Océ Arizona, we print samples, pilot runs and small print runs – and also produce full campaigns for your test markets or trade fairs.
CONTACT US.
We make custom solutions possible

with digital printing.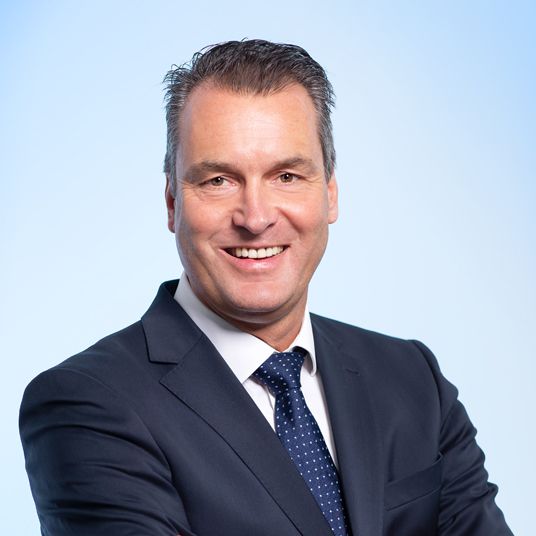 Hello!
My name is Jochen Drösel. My team and I are the people that make things happen at Schumacher Packaging. However unique your requirements, we create custom solutions, perfectly tailored to your needs. We look forward to hearing from you!