Our raw materials –

self-sufficiency through in-house production
What distinguishes us from many other packaging manufacturers? As an integrated group of companies, we produce our own raw materials for the sustainable and resource-saving manufacture of packaging. Schumacher Packaging Group includes two paper mills for recycled containerboard and two board mills, where we produce heavy-duty solid board. This high level of self-sufficiency in terms of raw material supply guarantees end-to-end supply reliability, consistently high quality standards and stable price development.
Containerboard –

can be recycled up to 20 times
We manufacture our own containerboard - testliner and corrugating medium - at two Polish plants in the Schumacher Packaging Group. We acquire the raw material for corrugated board manufacture in a sustainable manner – entirely from waste paper.
We use our containerboard to manufacture many different grades of corrugated board, from which we make just the right packaging for your needs. We currently produce all the conventional grades on five state-of-the-art corrugators - whether you need single-face corrugated board, classic single or double-wall grades in coarse, medium or fine flutes.
Fanfold corrugated board –

if standard sizes are not possible
Our fanfold corrugated board meets all your packaging needs for large, bulky goods, such as those found in the furniture industry or for multiple shipments in e-commerce. Rather than using oversized boxes in standard sizes, you can pack the goods appropriately for the situation and size using fanfold corrugated board. This custom packaging is smaller and easier to handle, provides better protection - and you save on padding and costs.
Solid board –

printed, finished, hygiene certified
We produce our sustainable solid board in all grammages, from 350 to 1000 g/m², on our own board machines. Our range of colours includes brown or grey on both sides, white-brown and white-grey as well as white on both sides.
The varied printing options range from flexographic printing with up to five colours plus coating to high-quality seven colour offset printing. We also offer hygiene certification according to HACCP – whether you need cardboard interlayers in your pharmaceutical production or offset-printed sales packaging for frozen foods.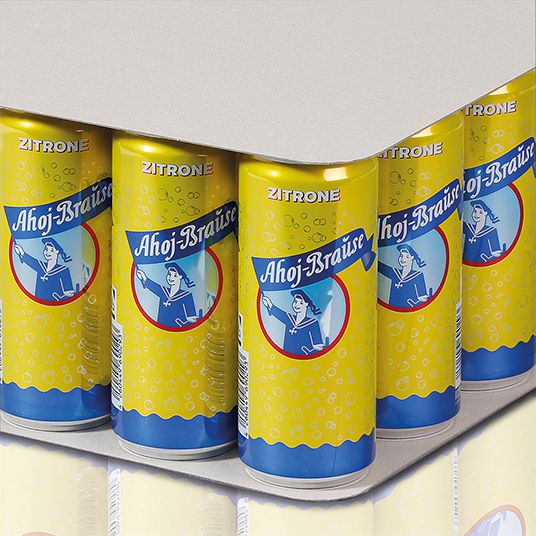 For cardboard interlayers, we offer not only square blanks but also round corners with a radius of 25 or 50 mm and angled corners.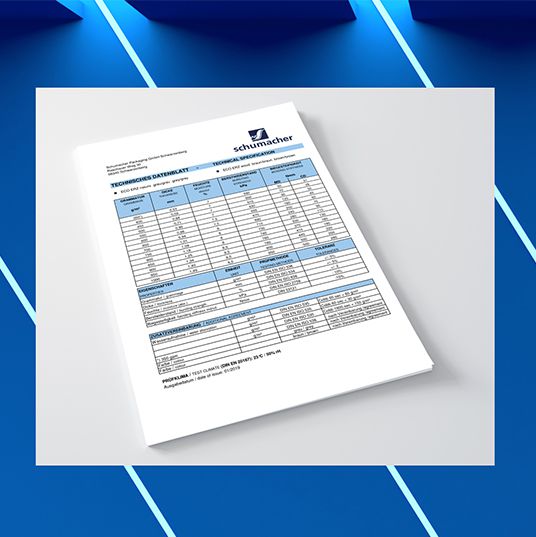 Technical data sheets
Schwarzenberg plant
V-board –

Corrugated board as strong as wood
Our highly sturdy V-board consists of several layers of corrugated board and is as sturdy as comparable wooden pallets - but is much lighter, cheaper and fully recyclable. Our V-board opens up a whole new world of options for your sales displays and brand promotions - in the form of durable shelves, seating and large-scale installations.
Technical data sheets offset and digital printing
Forchheim plant