History, Schumacher Packaging –

the years 2012 - 2015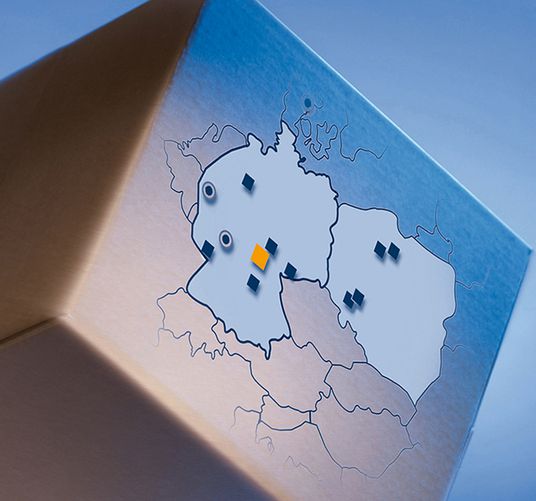 2012
Becoming a European player
Schumacher Packaging generates an annual turnover of around €400 million at 11 plants in nine international locations.

2014
New plants in Greven and Breda
Production operations officially begin at the new Greven plant in May.
This is followed by the acquisition of Vinke Display, a renowned Dutch display specialist from Breda in June. The Schumacher Packaging Group is thereby moving closer to significant sales regions such as Northwest Germany, the Ruhr, Benelux and Scandinavia.

2015
Digital printing on the rise
As of January, Schumacher Packaging & Display in Breda, the Netherlands, has the largest flat-bed die cutter in Europe.
At the main Ebersdorf plant, the prototype for a pioneering generation of mass-volume digital printing machines is commissioned.