History, Schumacher Packaging –

the years 1948 - 1970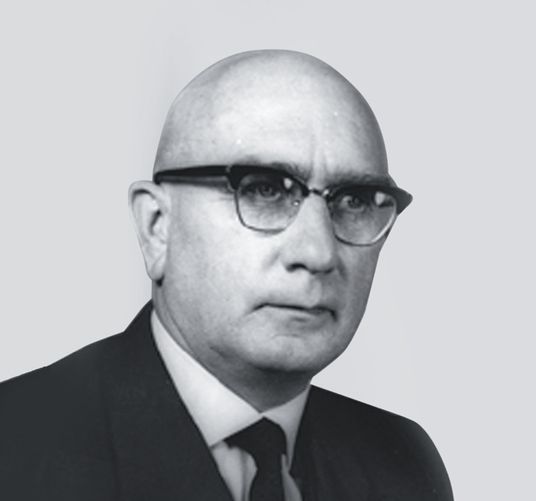 1948
Foundation of the company in Ebersdorf b. Coburg
Kurt H. Schumacher and his wife Hildegard found a wholesale business for the local toy, upholstery and small furniture industries in Ebersdorf bei Coburg in Bavaria.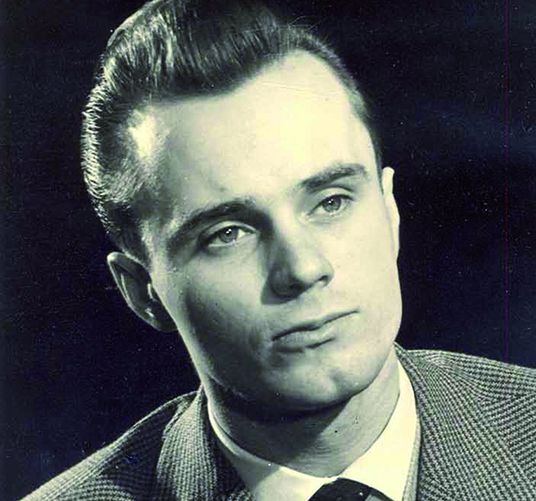 1957
New generation in the family business
His son, Wulf Schumacher, takes over the company management and by the mid 60s increases the turnover share of corrugated board packaging to almost 90%.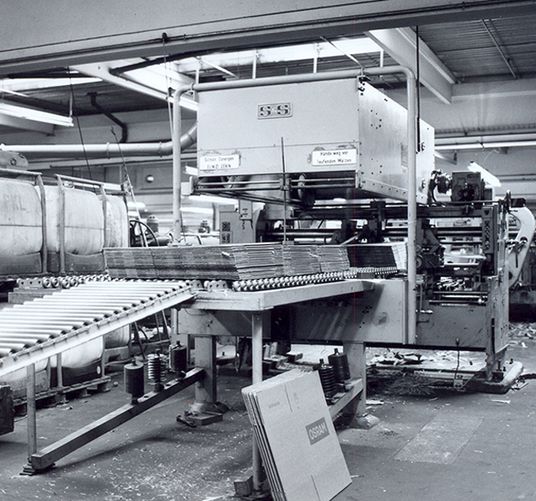 1960
Focus on corrugated board
Through tireless work and an offensive strategy, Wulf Schumacher expands the corrugated board packaging department and turns it into a key product.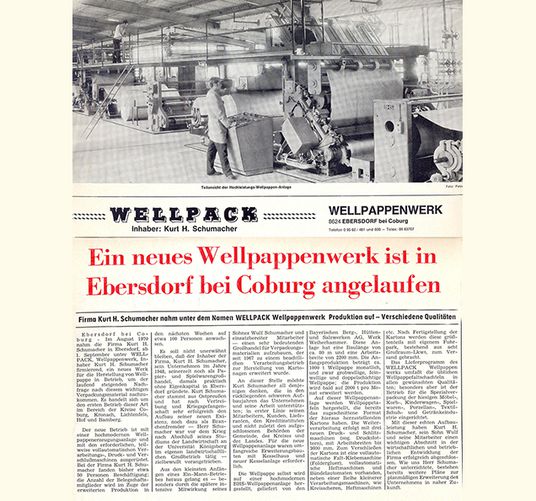 1970
Commissioning of the first corrugator machine
The first corrugator machine is put into operation at the Ebersdorf plant. And so, the former trading company develops into a modern production location for corrugated board packaging.