Social projects
One of our mottoes is: "From person to person" - and that is no coincidence. Social commitment is very close to our hearts, which is why people are always at the center of our actions.
Monetary donation for earthquake
in Turkey and Syria
At the beginning of February 2023, a severe earthquake disaster shook the Turkish-Syrian border region. To support the earthquake victims, the management donated 25,000 euros to the German Red Cross and at the same time encouraged employees to also do good by making a private donation.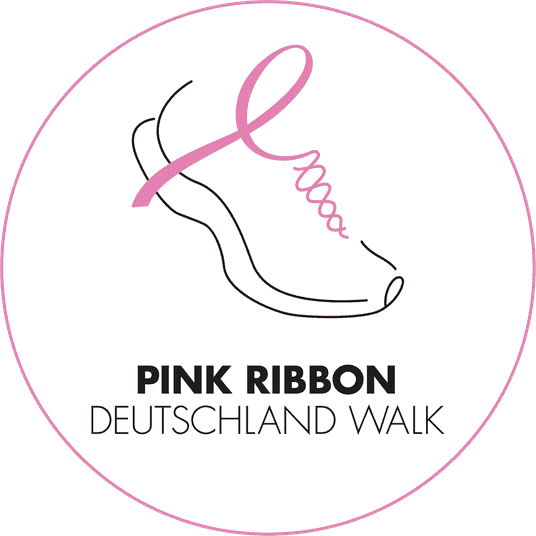 Pink Ribbon

Breast Cancer Campaign
In Germany and Poland, we are campaigning against breast cancer as part of the "Pink Ribbon Breast Cancer Campaign" - be it through monetary donations or participation in the Pink Ribbon Deutschland Walk this year in May. Our employees were able to register for the latter free of charge: The participation fees were covered by the management.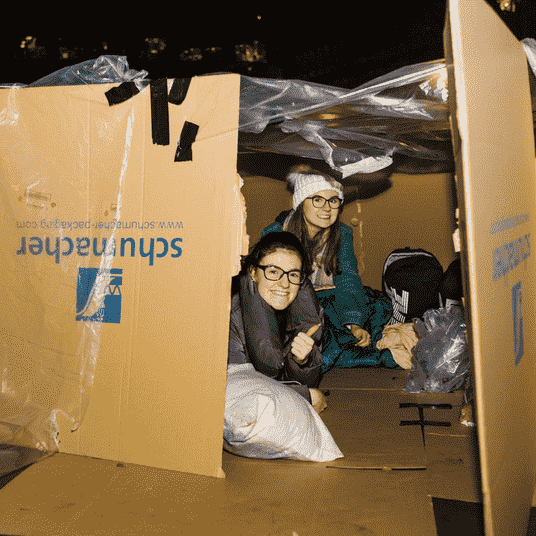 Big Birmingham
Sleepout
Organized by the charity St Basils, the Big Sleepout in Birmingham is held every November to raise awareness of the problem of homelessness. Colleagues at our Birmingham site donate several hundred boxes to this event every year - including, of course, in our anniversary year. These serve symbolically as shelter for all Sleepout participants who spend a night on the street.
For the
children
Charitable projects play an important role for us, especially in relation to children and young people. Whether kindergartens, schools, booster clubs or hospitals: we support educational, therapeutic and medical institutions with donations throughout the year. We also enable young people to take part in a cultural event as often as possible, funding theater visits or cinema projects for example.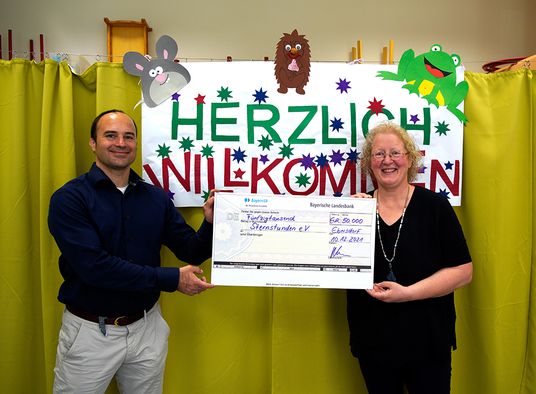 Sternstunden" charity campaign
In 2021, we donated 50,000 euros to "Sternstunden", a benefit campaign run by Bayerischer Rundfunk, which helps sick, handicapped and distressed children. Hilfe für das behinderte Kind gGmbH" in Bayreuth is one of the project sponsors that was supported with the donation amount in 2022 - in order to finance new playground equipment for its garden. On the occasion of the anniversary year 2023, the management wants to generously increase the amount of money again at this year's benefit gala. More info Follow.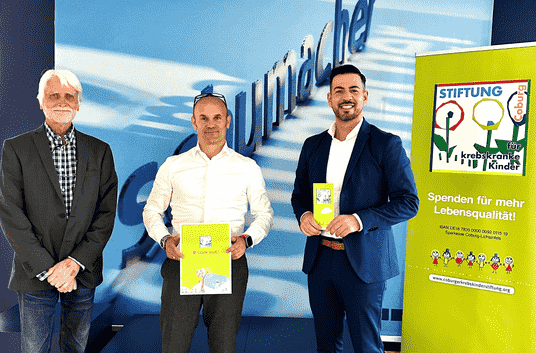 "Birthday donation" for children with cancer
In March 2023, our managing director Björn Schumacher celebrated his 50th birthday. Instead of presents, he asked for donations for children suffering from cancer. Friends, acquaintances, business partners and employees were only too happy to comply with this request. In the end, a total of 21,180 euros was donated to the Coburg Foundation for Children with Cancer.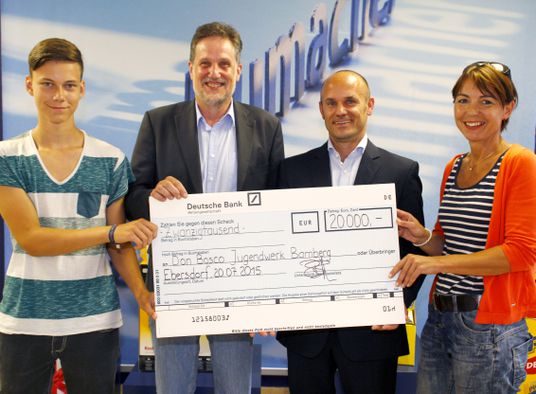 "Circus Giovanni"
"Circus Giovanni" is a circus educational initiative of the Don Bosco Jugendwerk in Bamberg. Here, young people who are restricted in certain areas of life learn what it means to set and achieve goals. For us, this is a valuable educational and curative project that we have been supporting for some time.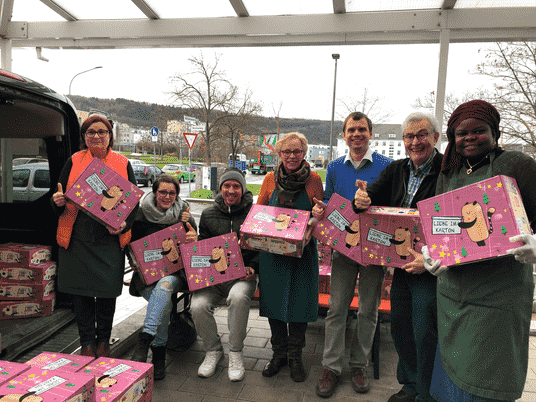 Donation in kind for "Liebe im Karton
For several years now, we have been donating several thousand boxes to the charitable Loveboxes project "Liebe im Karton" (Love in a Box) in time for the Christmas season. These boxes can be purchased by volunteers and filled with gift donations. Finally, the packed gifts are distributed to needy children to bring them joy at Christmas. In 2023, we will again donate around 17,000 boxes to the "Liebe im Karton" association.
Tree planting project
Ebersdorf bei Coburg
In Großgarnstadt, a district of Ebersdorf, we have planted 1,000 trees in the immediate vicinity of our headquarters - this is roughly equivalent to the number of all employees at the nearby Schumacher plants in Ebersdorf and Sonneberg. Field maples, hornbeams and hornbeams, wild pears as well as bur oaks, sessile oaks, pedunculate oaks and red oaks have been growing there on an area of 0.7 hectares since December 2022. The most suitable tree species for planting were discussed in advance with the Coburg-Kulmbach Office for Food, Agriculture and Forestry and the Coburg-Rögen forestry district headed by Forestry Officer Wolfgang Weiß, and implemented accordingly.
Tree donation
Plant-for-the-Planet
As part of the children and youth initiative Plant-for-the-Planet, we donated ten trees in 2022, which Klöpferholz GmbH & Co KG planted for us.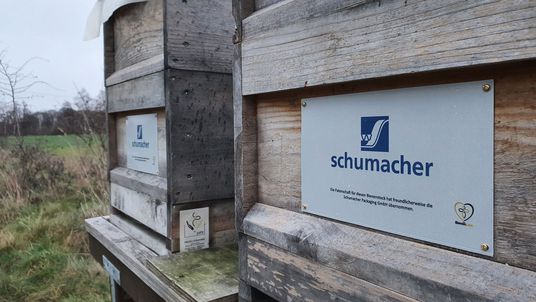 Bee sponsorship
in Greven
At the Greven site, we took over the sponsorship of two bee colonies at the beginning of the year. In this way, we are contributing to the preservation of bee colonies in our immediate ecological environment in the Münsterland region as well as to environmental protection.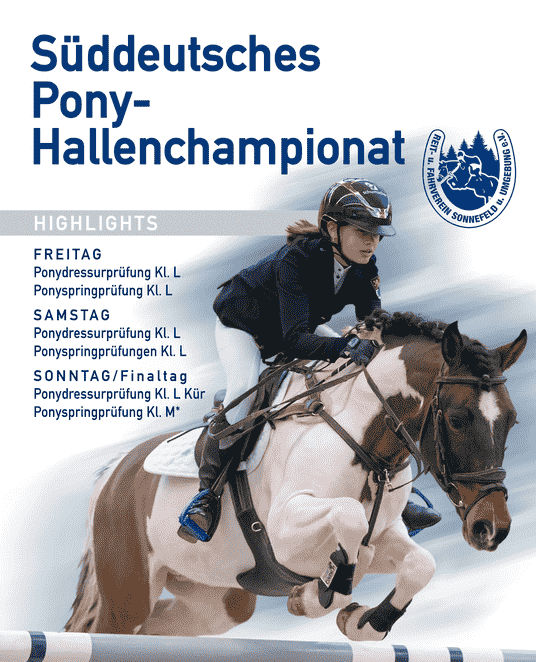 Equestrian sports
The enthusiasm for show jumping and dressage equestrian sport in the Schumacher house goes back to senior boss Wulf Schumacher, who passed away in 2017. The passion has remained unbroken ever since: The current generation generously supports various competitive athletes, local riding clubs and, on top of that, initiates tournaments themselves.
In our anniversary year, for example, we were the main sponsor of the South German Pony Indoor Championships in Sonnefeld-Bieberbach at the beginning of April and have so far donated around 16,000 euros to riding clubs, sports centers and tournaments.

Watch the aftermovie of the Pony Indoor Championship 2023 now!
Judo sport
Due to their own active times, the Schumacher family, above all managing director Hendrik Schumacher, is particularly connected to the sport of judo. That is why we support new young talents with advertising contracts from year to year.
Since 2023, judokas Johann Lenz (23 years old), Alina Böhm (24 years old), Timo Cavelius (26 years old) and twin sisters Mascha and Seija Ballhaus (22 years old) have been part of "Team Schumacher". The latter four will even compete at this year's World Judo Championships, which will be held in Doha, Qatar, from May 7 to 14.
Top-class and regional sports
We also sponsor top-class sports: We are a partner of HSC 2000 Coburg (2nd Handball Bundesliga), the basketball teams BBC Coburg (2nd BBL), Brose Bamberg and s.Oliver Würzburg (both BBL).
We also regularly support regional sports clubs (soccer, tennis, athletics, motor sports, etc.) from all locations, both financially and with donations in kind.