Schumacher Packaging and Skrym optimize use of

packaging material in e-commerce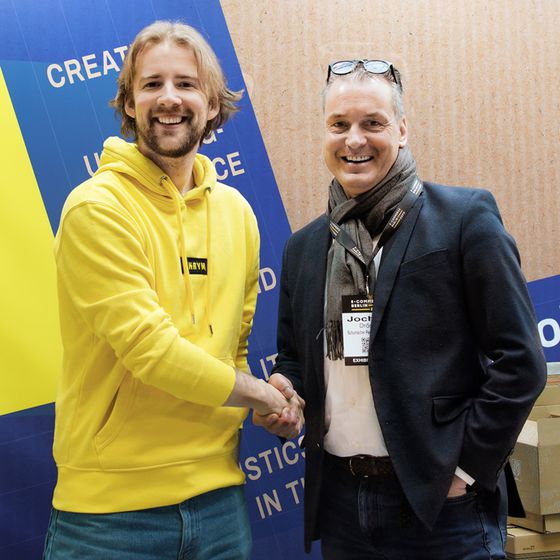 Environmentally friendly and efficient e-commerce
Ebersdorf bei Coburg, 23. February 2023 +++
The Schumacher Packaging Group, one of Europe's largest manufacturers of customized corrugated and solid board packaging (www.schumacher-packaging.com), announced today at E-Commerce Berlin Expo its strategic partnership with software provider Skrym (www.skrym.com). The focus of the collaboration is to reduce weight, volume and empty space for paper-based packaging in e-commerce, and to reduce emissions throughout the supply chain. With this partnership, Schumacher Packaging underlines its role as a strong and proactive partner in e-commerce.

The Swedish company Skrym develops software solutions to increase sustainability and efficiency in shipping packaging in logistics chains. To do this, Skrym analyzes logistics processes of online retailers – from the order to the packaging processes to the delivery. Using existing data and artificial intelligence, the company identifies the optimal packaging size and shape to reduce empty space during transport – true to its vision of "Stop sending air". In this way, e-commerce customers' emissions and logistics costs can be reduced by up to 15 percent while maintaining the same warehouse processes.
Sustainable and efficient packaging along the supply chain
"For us, the partnership with Skrym is an important step towards future-proof e-commerce. With our expertise in paper-based packaging solutions and Skrym's innovative approach to optimizing logistics processes in e-commerce, we can now design packaging along the entire supply chain for our customers more sustainably and efficiently. This applies both to shipping packaging that reaches the end consumer and to upstream transport solutions in logistics. Due to their properties, corrugated and solid board offer the ideal conditions for this," says Jochen Drösel, Chief Sales Officer at Schumacher Packaging.
Schumacher Packaging will be Skrym's preferred partner for packaging in Germany, Poland, Benelux and England. The company group with 29 locations in Europe manufactures individual packaging from corrugated and solid board according to customer requirements and needs. The aspects of packaging minimization and -reduction, which are also a relevant part of the planned EU packaging regulation, play a central role here. In e-commerce in particular, it is important to use packaging as efficiently as possible in order to reduce emissions. However, e-commerce retailers face the challenge of finding the optimum paper-based packaging, especially when shipping products of different sizes. This is where they can benefit from the cooperation between the two companies in the future.
"About half of the shipping volume in e-commerce is air – costing retailers millions every year," said Jakob Nordfeldt, CEO of Skrym. "Using our optimization algorithms, we can accurately analyze the specific packaging requirements for every shipment in real-time. We are proud to partner with Schumacher Packaging, a highly experienced specialist in e-commerce, to create innovative packaging solutions that meet the evolving demands of our industry. Together, we are committed to reducing waste and helping our clients decrease both costs and emissions."
In-depth experience in the entire order-to-cash process
During the event, Schumacher Packaging underlines its position as a leading expert for e-commerce packaging along the entire supply chain. The company's expertise ranges from innovative transport and storage solutions for intralogistics to the development and production of sustainable, demand-oriented sales and shipping packaging made of corrugated and solid board to their individual printing using state-of-the-art digital printing for that special unboxing experience. The product portfolio covers the needs of almost all industries right through to the end consumer. At its booth, Schumacher Packaging will also be presenting a new envelope made of 100 percent recycled paper. This is plastic-free and therefore fully recyclable. Skrym will also be present at Schumacher Packaging's booth A3.2 to provide information about the partnership and joint solutions.