Schumacher Packaging increases its

annual sales to EUR 857 million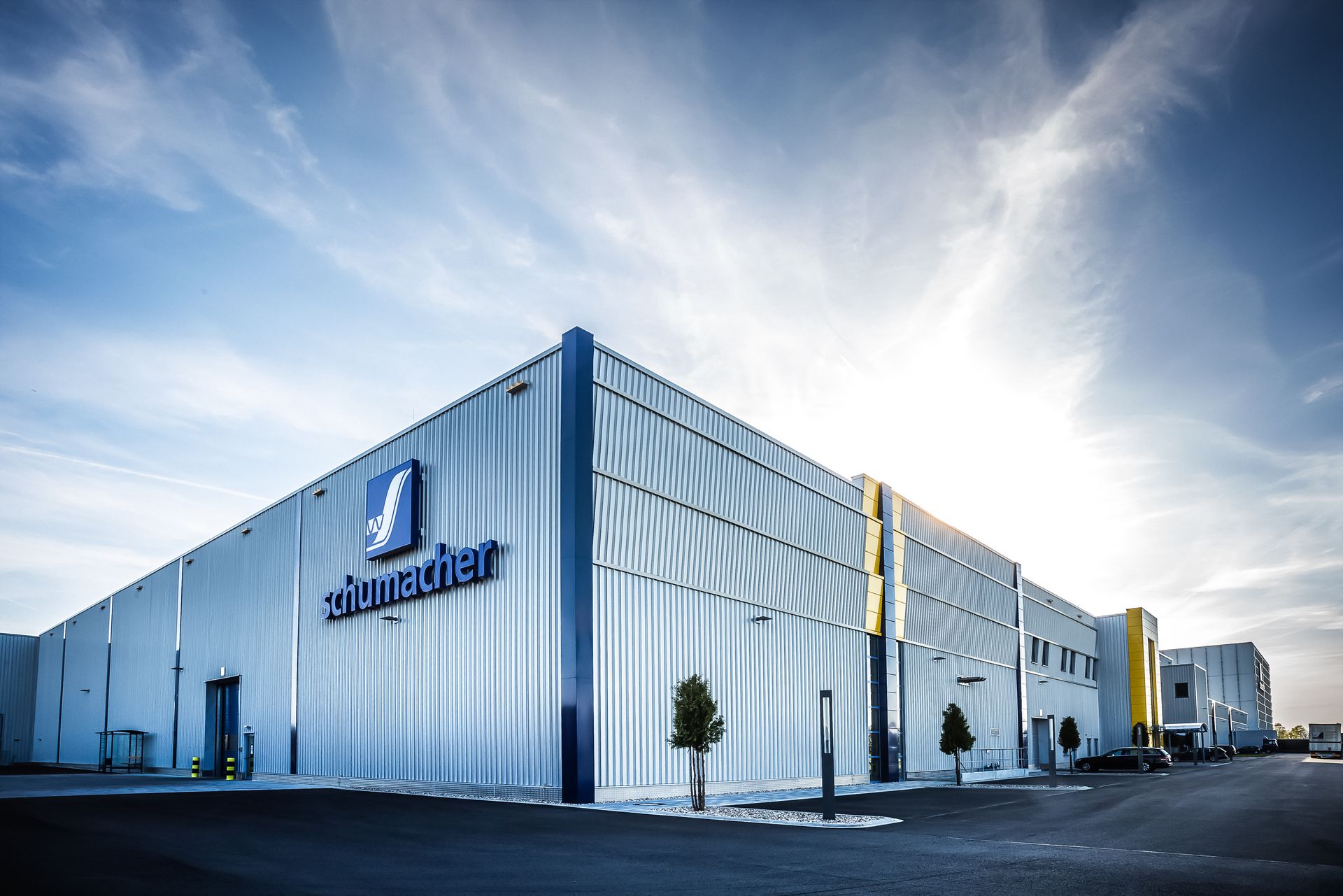 Increase in turnover of 27 per cent: Packaging specialist active throughout Europe still on the road to success

Ebersdorf bei Coburg, 28 April 2022 +++
The Schumacher Packaging Group, one of the largest manufacturers of corrugated and solid board packaging distributing throughout Europe, successfully continued its growth course in 2021, despite a difficult situation in the market. The company was able to increase its annual sales by 27 per cent to EUR 857 million after sales deductions compared to the previous year. Crucial for this huge growth was first and foremost the boom in the e-commerce sectors such as food and beverages, which was accelerated once more by the pandemic.

The planned sales expectancy of EUR 750 million has been significantly exceeded across all departments and sectors of the business: From solid board and corrugated board to production and processing and co-packing and special product departments.
However, the packaging specialist had to accept significant sales deductions in 2021. "In the last year, there were already significant price increases for raw materials, which we were not able to pass onto our customers to the same extent," says Björn Schumacher, CEO of the Schumacher Packaging Group, explaining the difficult market situation. In times of increasing demand and a scarcity of raw materials, the Schumacher Packaging Group nevertheless successfully defied the situation on the global markets and was able to ensure supply reliably to its customers. In the last calendar year, the number of employees also climbed to 3700.

E-commerce boom spurs growth
"We are very pleased that we have been able to achieve a significant increase in turnover, even when times have been difficult. The boom in online trade has provided ongoing stimulation for our business. The e-commerce sector is especially volatile as regards demand. In the past year, we were able to show the Schumacher Group to be one of the most flexible and capable partners for e-commerce packaging," says Björn Schumacher, explaining the company's increase in turnover. "It shows that the investments in our competitiveness have been worth it and that we have set the right course for the future." Because retailers had to shut their shop doors for much of the pandemic, there was a huge shift towards online shopping, and therefore a booming demand for innovative, sustainable packaging solutions.
What's more, there was a huge upsurge in food retail owing to restrictions in place for the gastronomy and tourism sectors. Items of furniture, DIY and handicraft items were also much in demand, since many people had to live their lives within their own four walls during the pandemic.

Outlook: Investment moving forwards
The outlook for the future is cautiously optimistic given the current global political situation: The difficult situation in Europe plays a key role in continued development of markets and the company, as well as for Schumacher Packaging's planned programme of investment. Skyrocketing energy prices and vastly increased prices for raw materials, such as paper, wooden pallets and wheat starch, will have a significant influence on business development in all areas. "Based on current development, we will take things slowly, thoroughly check individual investments and approve them with an increased degree of caution," explains Björn Schumacher. "A positive aspect is certainly that the trend towards online shopping will also continue in future." The current crisis as well as continuously soaring costs for raw materials and energy make a reliable turnover forecast difficult for the current financial year. "Even if we have to pass on the rate of price increases to some extent, we are expecting sales deductions for 2022, too." However, the company continues to expect double-digit percentage growth in 2022.
Currently, the Schumacher Packaging Group is planning the largest programme of investment since it was founded in 1948 with the aim of ensuring security of supply in the short and long term. Thanks to high demand for corrugated and solid board packaging, the family-run company wants to invest around EUR 700 million in the European market by 2025 – and of that, EUR 300 million to be invested in Germany alone. The planned modernisation drive also includes investment in sustainable future technologies, which are to support the company's ambitious goal of achieving carbon-neutral production by 2035. Furthermore, around half of the planned investment is to be put into developing new and existing paper and cardboard factories, as well as for strategic acquisitions. Schumacher Packaging therefore took over the long-standing Kartonfabrik Kaierde cardboard factory in Delligsen, Lower Saxony, Germany, in February of this year. "This means we are increasing our total capacity for solid board by 50 per cent from 50,000 tons to a total of 75,000 tons per year," explains Hendrik Schumacher, CEO of the Schumacher Packaging Group. In this way, the packaging specialist aims to further safeguard and advance the independent supply of the raw materials containerboard and solid board. The company already currently produces 50 per cent of the raw paper and cardboard used itself.