Schumacher Packaging remains a

reliable partner for gift packaging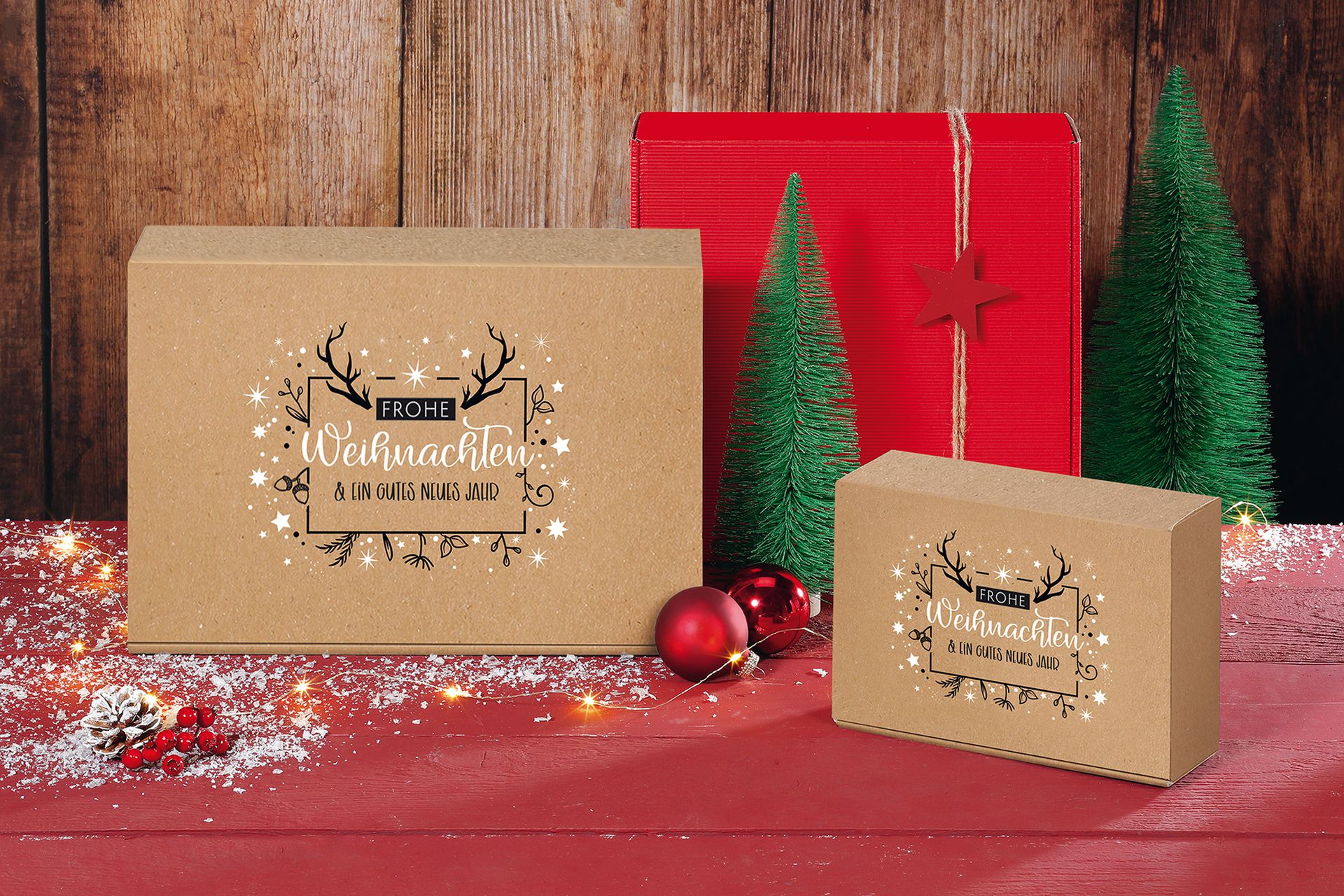 Sustainable, recyclable, creative: The new collection impresses across the board
Ebersdorf bei Coburg, 23rd August 2022 +++
With its new gift packaging collection for 2022/2023,Schumacher Packaging Group– one of the largest manufacturers of corrugated and solid board packaging distributing throughout Europe – is adhering to the principle of sustainability and hits the spot with a range of recyclable and creative designs. In particular, the festive Christmas packaging already leaves you brimming with anticipation for the joy of giving and receiving gifts. Thanks to its own supply of raw materials and continuous investment in resource-conserving future technologies, once again the packaging specialist remains an effective and reliable partner for its customers.

The coming months will bring further changes and uncertainty. But one thing is certain – e-commerce will always need packaging. In the past year, Schumacher Packaging saw a particularly significant increase in turnover for gift packaging because of social distancing measures. There was a significantly high demand shortly before Christmas. This year, despite consumers being reluctant to spend, there is cautious optimism that small, stylishly packaged gifts for family, friends and colleagues will still be a must over the holiday season.
However, due to concerns over gas supplies and the continually rising prices, the packaging expert is advising its customers to order sufficient stock in good time ahead of the festive season. "Our warehouses are already well-stocked," says Anna Schumacher, Member of the Executive Board at Schumacher Packaging and head of the gift packaging division. "Our motto is to act rather than react. We show speed, flexibility and pragmatism in tackling new challenges. This is the only way that we can ensure that our customers have an uninterrupted supply." Schumacher adds that, while what happens next with inflation and energy availability remains to be seen, further cost increases cannot be ruled out.

Sustainable and ethical gifts on trend
The issue of sustainability will continue to come into focus for Christmas presents. Consumers are increasingly choosing products that can be recycled, conserve resources and are ethically made. This also applies to their packaging, which should not only be festive and stylish, but also sustainable . This goes without saying at Schumacher Packaging – "sustainability is one of our core principles," emphasises Anna Schumacher. "We make our gift packaging from sustainable corrugated board and solid board and we use food-grade inks for printing. This means that they are 100% recyclable after use." The packaging specialist therefore never loses sight of its goal of reaching carbon-neutral production by 2035.

A wide range of Christmas designs worthy of festive celebrations
Whether for fine wine, gourmet delicacies or personalised gifts – Schumacher Packaging's gift packaging turns a multitude of products into elegantly packaged gifts. For instance, the new "Christmas Deluxe" gift box and collapsible box set the scene for a luxurious festive period. They combine a black cardboard box with a shiny Christmas bauble and sparkling gold particle design. This tasteful packaging is suitable for any kind of drink or gift hamper and is available in three sizes. Another new product that Schumacher Packaging is unveiling for Christmas is the quaint "Christmas wreath" motif against a rustic wooden background. This is available both as a gift box in two sizes and as a present box in three sizes and can even be sent by post thanks to its specially designed cover box.

New additions for all year round
With its smooth board surface and clean appearance, the "Ecoline" gift box made from natural corrugated board proves that sometimes less is more. The packaging impresses with its neutral and sustainable look – whether natural or black, or for one, two or three bottles.
What's more, no Schumacher Packaging gift packaging collection can be without the elegant "Vintage" motif. It now also includes a large gift box with a window. This gift packaging made from natural corrugated board and with a sustainable wood effect allows the recipient to see the enticing gifts, while also protecting the contents during transport with the matching cover box.

Catalogue now available
Schumacher Packaging has made the current catalogue with all of the new gift packaging for 2022/2023 available to download as a PDF on its website: Catalogue Gift Packaging Novelties 2022/2023