Schumacher Packaging invests inrenewable energies and

sustainable packaging solutions in its anniversary year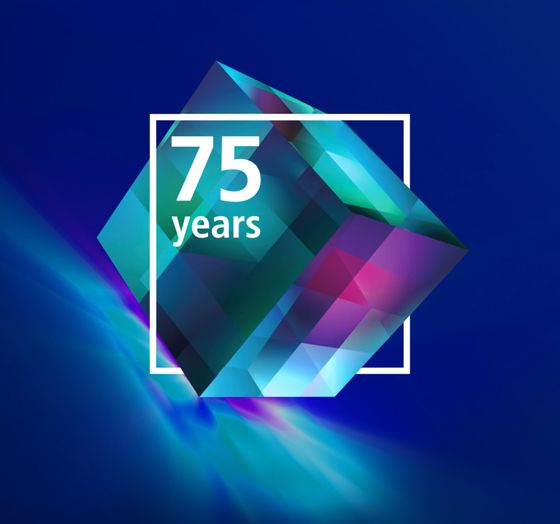 75th company anniversary
Ebersdorf bei Coburg, 1. February 2023 +++
The Schumacher Packaging Group, one of Europe's largest manufacturers of customised packaging made of corrugated and solid board (www.schumacher-packaging.com), successfully continued its dynamic growth course in 2022. This year, the company celebrates its 75th anniversary and is investing more in sustainability: the focus is on expanding renewable energies and reducing plastics in packaging by using natural raw materials.

By 2025, Schumacher Packaging plans to invest around 700 million euros in the expansion of existing plants and the construction of new ones. For 2023, however, the focus is on sustainability. This is because the packaging specialist is pursuing the ambitious goal of climate-neutral production by 2035 and is therefore relying on the most modern, efficient and environmentally friendly technologies. Around 45 million euros are being invested in the construction of solar power plants, and 10 to 20 million are earmarked for the expansion of wind energy. Currently, a solar park is under construction at the German site in Forchheim, and two more parks are being built in Poland. The construction of five more solar power plants in Germany and Poland is planned for 2023 and 2024. The total output of all photovoltaic plants will be around 12 MWp.

Replacing plastics sensibly
With its innovative solutions made of corrugated and solid board, Schumacher Packaging has grown continuously over the past 75 years and has become one of the largest family-run packaging companies in Europe. At the start of the anniversary year, company boss Björn Schumacher, who runs the company in the third generation with his brother Hendrik, explains: "Along our anniversary motto "Unboxing the Future of Packaging", we are pursuing clear goals for the future. We see considerable potential to make packaging even more climate-friendly across the entire value chain. That's why we want to further reduce the proportion of plastics in packaging across all sectors and replace it sensibly with the natural raw material paper." To achieve this, the family-owned company is leading the way in the industry: it provides information, works on innovations and seeks dialogue with stakeholders. The management assumes that more than one fifth of the plastic packaging currently used can be replaced by paper-based solutions. By using plastic-free, bio-based barrier coatings, packaging with protective functions can be produced that can be fully recycled. Plastics can thus be completely replaced - with the greatest potential in the food industry.

Corrugated and solid board as the basis for a sustainable circular economy
Sustainability is of great importance to Schumacher Packaging's business. "The biggest advantage of paper-based packaging is that it is completely natural. They are not waste, can be returned to the material cycle 100 per cent or decompose in nature within a short time without leaving any residues. Currently, more than 85 per cent of corrugated and solid board packaging is recycled - this means that it is reprocessed into packaging after use. Unlike plastic-based reusable systems, no CO2 is emitted during return transport and cleaning," says Björn Schumacher. "We exploit this potential by leading the way and constantly developing new industry-specific and sustainable products. In this way, we can offer long-term security of supply and be a reliable partner - now and in the future."

Raw material supply and security of supply still important
Despite the difficult economic situation due to the Ukraine war and the sharp rise in energy prices, Schumacher Packaging 2022 managed to grow. The packaging manufacturer reacted flexibly and quickly in the crisis year and was thus able to guarantee supplies to its customers. Strategic decisions contributed to this, such as the acquisition of the Kaierde cartonboard mill, the majority stake in the Italian corrugated base paper manufacturer Cartiere Modesto Cardella SpA and the acquisition of the Leipzig Land GmbH cartonboard mill. "The consistent expansion of our production and processing capacities represents an important contribution to securing the market's supply situation in the future and is part of our strategy for the future," explains Managing Director Hendrik Schumacher.
The expansion of renewable energies is a priority for
Schumacher Packaging in its anniversary year – for
example at plant Forchheim, where a solar park is
currently being built.