Give gifts in person or deliver in style –

with the latest collection from Schumacher Packaging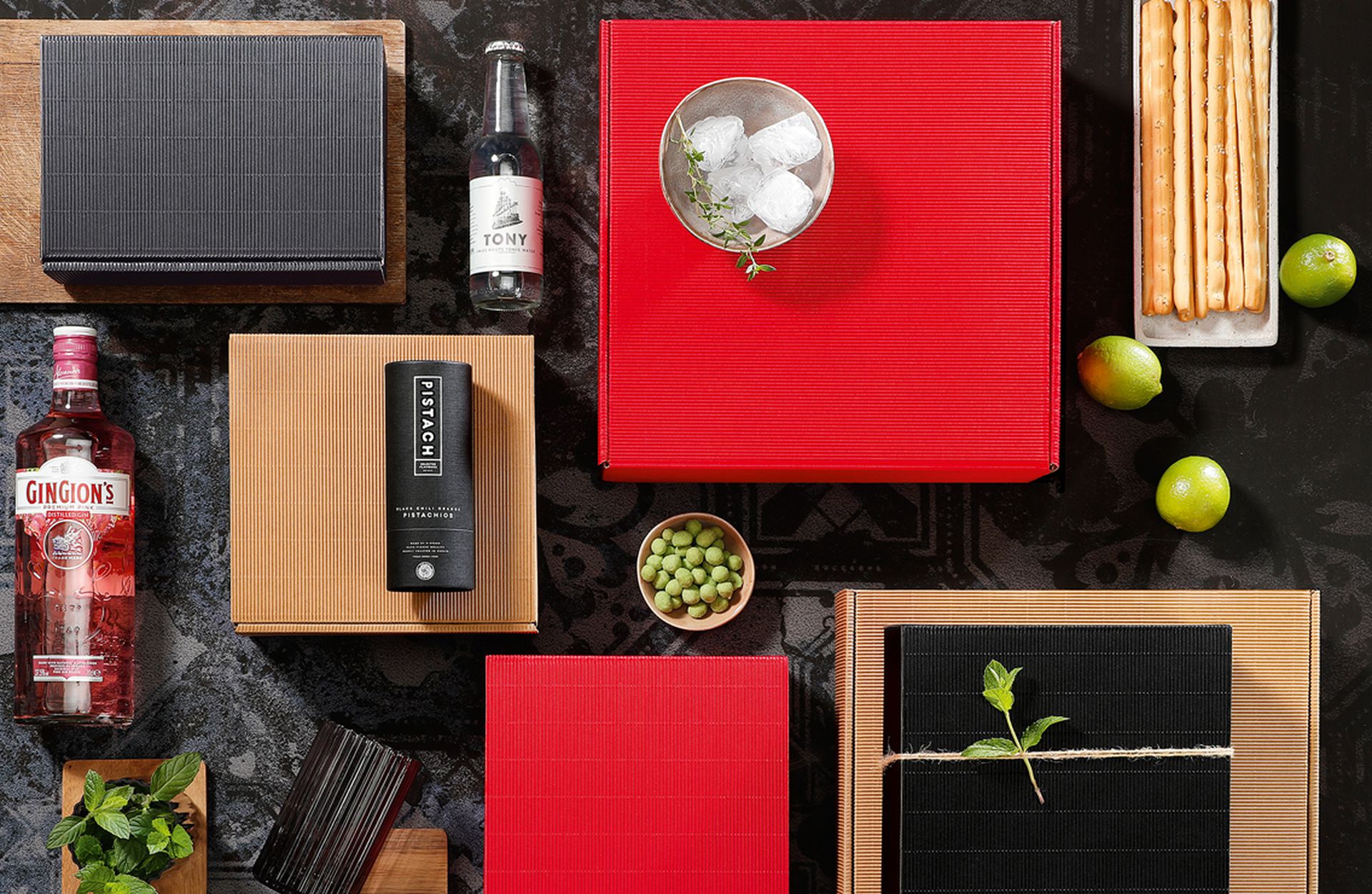 Sustainable gift packaging for 2021/2022, providing variety you can depend on

Ebersdorf bei Coburg, 23 August 2021 +++
The abrupt changes between freedom and restrictions, closeness and distance continue to affect the way we share gifts. While consumers are wondering what gifts to give and how they should package these presents, packaging manufacturers like Schumacher Packaging find themselves facing the ongoing paper shortage, price increases and the growth of unregulated e-commerce. However, what distinguishes the Schumacher Packaging Group, one of the largest manufacturers of corrugated and solid board packaging solutions distributing throughout Europe (www.schumacher-packaging.com), from other producers is the self-sufficient approach to procuring raw materials – an advantage that also benefits customers of the new gift packaging collection.

"In these unusual times when planning anything seems impossible, even organising a gift is far from straightforward," notes Anna Schumacher, Member of the Executive Board at Schumacher Packaging and head of the gift packaging division. "Then there's also the general lack of raw materials and the high demand for dispatch packaging. Paper is scarce, the boom in online trade shows no sign of slowing. This imbalance brings with it certain challenges." Being a producer with its own supply of materials, Schumacher Packaging has the flexibility to respond quickly to market developments and to prioritise productions to reflect demand. To prevent supply bottlenecks and other issues, the packaging specialists still advise their customers to ensure they order sufficient stock in good time – especially in light of the success of last season's packaging: The previous collection was in great demand.

Natural and celebratory: Highlights of the new catalogue
To cater for the wide spectrum of occasions and personal tastes, our current range of sustainable gift packaging comes in a whole host of diverse styles: "Our new additions for 2021/2022 present a wide selection of designs to bring some joy to your loved ones, whether delivered in person or from afar," says Anna Schumacher. "From neutral designs to seasonal motifs or the latest style trends, we have something for everyone this coming season."
When it comes to gifting, Schumacher Packaging proves that less can be more with its simple yet sleek "Merry Christmas" gift box design: The combination of cool monochrome print, reindeer antler motif and brown board shows that sustainability can still look fresh. For larger gifts, there's the "Merry Christmas" hamper, which, just as with the gift box, is available in two sizes and can even be sent by post thanks to its specially designed cover box.

Versatile styles and motifs for the most wonderful time of the year
Schumacher Packaging rings in the festive season with its "Christmas Dreams" design. The eye-catching colour combination of crisp white and warm red frames the foreground image of Christmas baubles perfectly for a wintry, festive feel. The packaging is available as a collapsible box or gift box.
The charming "Christmas Wishes" range with its motif of carefully arranged packages will take pride of place under any Christmas tree, whether you choose gift packaging, a gift box to send by post or a gift basket to deliver by hand.
The "Happy Stars" gift basket certainly lives up to its name: Sustainable single-faced board in a natural colour is combined with a band of shimmering red stars for guaranteed smiles. The decorative hot foil embossing produces a metallic effect, adding an extra touch of sophistication to the basket range.

For any time of year: Gift packaging in an array of sizes, colours and shapes
Small easy-to-package gifts are becoming more and more popular. The new gift boxes made from single-faced board and untreated, digitally printed corrugated board more than fit the bill for that 'little something'. Whether you choose natural, red, black or vintage wood effect, the simple designs, with or without window, are the perfect choice for any occasion and can be used to package small gifts or larger mixed gifts. Convenience: All new gift boxes can be sent by post thanks to their specially designed cover box.
This is also true of the "Vinum" gift packaging and collapsible box, which come in classic red. A stylish packaging option all year round, these boxes put wine or mixed gifts centre stage – the perfect offering for any celebration.

Give a little piece of nature
It's all about getting "back to nature" with our ornate gift baskets in the popular woven effect. Our best-selling "Marché" design, which Schumacher Packaging now also offers in a hexagonal shape and in three sizes, is joined by an all-rounder for summer and beyond: The country-inspired design of the rectangular "Snack time" gift basket with gingham cloth motif is the ideal companion for an event in the great outdoors – for hearty picnics, BBQ parties and other informal occasions. The convincingly realistic basket look of these two new products is the result of innovative digital printing, which has long been established in the gift packaging industry and once again ticks the right boxes for sustainability.

Catalogue available from mid-August
Schumacher Packaging's new catalogue with its wide range of sustainable gift packaging ideas is available to download as a PDF (https://www.schumacher-packaging.com/en/news-downloads/downloads/brochures.html) or printed on FSC-certified paper by e-mailing a request to (praesent@schumacher-packaging.com).