Amazon lists Schumacher Packaging as an

APASS member for packaging tests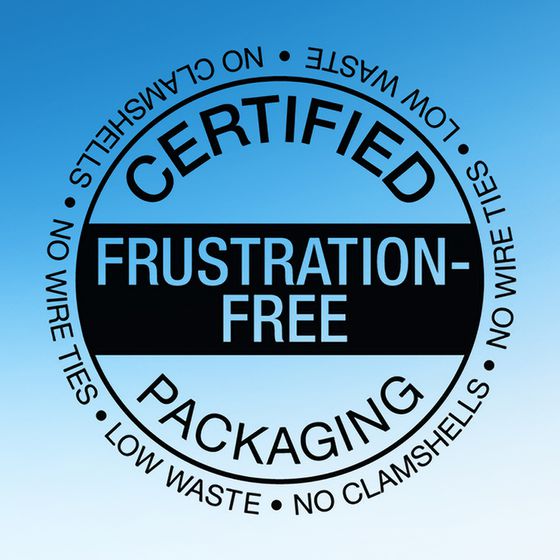 "Ships in Own Container" will reduce fulfilment costs at Amazon from October 2019
Ebersdorf bei Coburg, 27 August 2019 +++
Amazon has included the Schumacher Packaging Group, one of the largest family-run manufacturers of corrugated and solid board packaging solutions, on its APASS list. As a member of the "Amazon Packaging Support and Supplier Network", Schumacher Packaging can teach companies how to design and test their product packaging in accordance with Amazon guidelines. Schumacher Packaging has been an Amazon Design Partner for "Frustration-Free Packaging" (FFP) since back in 2012. Since July 2019, Schumacher Packaging has also been authorised to perform packaging tests in accordance with the Amazon standard. This benefits in no small part those companies that wish to supply customers with their large products such as TVs, vacuum cleaners or garden hoses from Amazon according to the "Ships-in-Own-Container" model (SIOC): in its own product packaging without an extra overbox. If this model is not used, Amazon will charge suppliers €1.70 for the extra overbox for each "non-sortable item" from 1st October 2019.
Amazon is aiming to reduce the use of overboxes for bulky items
To counteract the fulfilment costs for overboxes and reduce the shipping volume, from 1st October 2019 Amazon will charge its suppliers of goods an additional fee of €1.70 for shipping units larger than 45.5 x 34 x 26.5 cm or weighing more than 12.3 kg. Manufacturers are only exempt from this additional fee if their product packaging can be used as dispatch packaging at the same time. Amazon calls this SIOC – Ships in Own Container. However, the packaging first of all has to be tested by an APASS member to verify that it meets the APASS standards and is suitable for use as dispatch packaging. Schumacher Packaging is one of just a small number of European packaging manufacturers to be accepted by Amazon into its APASS network. As an experienced packaging manufacturer, Schumacher Packaging is able to take SIOC conformity into consideration even when packaging is just at the design stage. But successful packaging tests at Schumacher Packaging now also form the basis of SIOC certification at Amazon for suppliers whose products are produced and packaged in Asia, for example.
The three tiers of the Amazon "Frustration-Free Packaging" programme
Amazon's major programme for "Frustration-Free Packaging" includes a total of three tiers, each with their own certificates. Tier 1 packaging, known as "Frustration-Free Packaging" (FFP), comes closest to achieving ideal e-commerce packaging. FFP packaging is recyclable, easy to open, does not need an Amazon overbox and does not need to be prepared by Amazon either. Tier 2 covers SIOC packaging, which requires no overbox or preparation. Tier 3 is "Prep-Free Packaging" (PFP) – packaging that does not need to be prepared, or at least by Amazon. If, by contrast, items have to be transformed into packages that are ready to ship, for instance through bubble-wrapping, bagging or boxing, Amazon will sometimes charge the supplier for significant preparation costs.
E-commerce packaging: customer-friendly, environmentally friendly and affordable
Bernd Köbler, Sales Manager and APASS Manager at Schumacher Packaging, makes the following comments on the SIOC initiative: "Amazon's aim is clear – it's about reducing packaging costs and resource requirements in the fulfilment centres. Greater sustainability is a key factor in the decision to charge for large overboxes at the PFP tier and tiers below this in future. However, many manufacturers and importers that sell their goods through or via Amazon are completely unaware of this new arrangement," continues Köbler. Jochen Drösel, Chief Sales Officer (COS) at the Schumacher Packaging Group, adds: "Schumacher Packaging has produced packaging for the e-commerce sector for a long time now. We are aware of industry-specific requirements, possess the requisite expertise and have the necessary test equipment. Our inclusion in the Amazon APASS list underlines this. It's likely that things will progress beyond the new SIOC requirements. Amazon is expected to continue to work on its three strategic objectives: E-commerce packaging should be made even more customer-friendly, environmentally friendly and affordable. We at Schumacher Packaging have stepped up to assist Amazon and the entire industry on this journey."