Christof Schnell joins
Schumacher Packaging


as Supply Chain Manager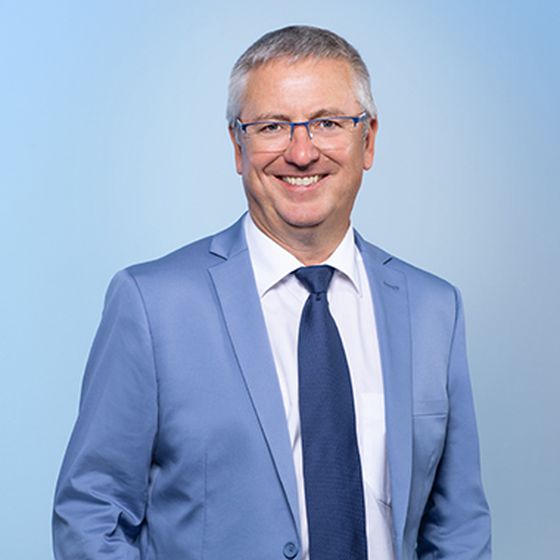 Packaging manufacturer addresses the topic of security of supply for corrugated base paper
Ebersdorf bei Coburg, 4 April 2019 +++
Christof Schnell, formerly Sales Manager at Adolf Jass Vertriebsleiter, will join Schumacher Packaging Group on 1st Juli 2019. Schnell will be responsible for the new position of Supply Chain Manager for corrugated base paper. With this newly created role, Schumacher Packaging, one of the largest family-run manufacturers of packaging solutions made from corrugated board and solid board, is highlighting the fact that paper supply has a key role in the ever-growing packaging production process.
Security of supply for raw material
"Over 80% of the material we process is brown, recycled corrugated base paper," explains Björn Schumacher, Managing Director at Schumacher Packaging. "I am truly delighted to have found such an experienced specialist in the paper industry for this new position in Christof Schnell. His tasks as Supply Chain Manager are likely to include sales along with procurement. This is because, in order to increase security of supply, we have just opened our own factory for the production of brown recycling paper in the Polish town of Myszków." However, Björn Schumacher goes on to explain that Jass Papierfabrik will continue to be one of the most important suppliers of the Schumacher Packaging Group.
40 years of experience in containerboard
Before joining Schumacher Packaging, Christof Schnell spent four decades working for Jess Papierfabrik – including as their Head of Sales for the past 20 years. In this position, he was responsible for the company's annual production sales, most recently totalling around one million tonnes of raw paper. "What attracts me to my new role at Schumacher Packaging is switching from the semi-finished product of containerboard paper to corrugated board," explains Schnell. "It's a completely different perspective." As Supply Chain Manager for containerboard, Schnell will be responsible for the optimisation of the paper flow at Schumacher Packaging - "It's all about balancing out in the medium-term which paper products we procure on the market, which we produce in-house and which we sell."