Schumacher Packaging knows:

Customers still want to give sustainable gifts in spring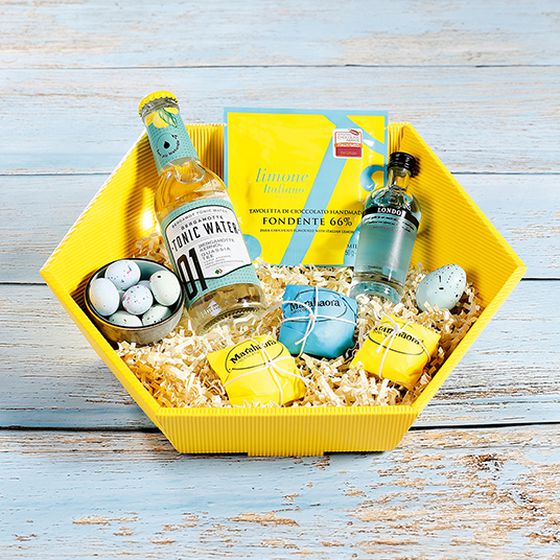 The "Spring/summer 2019" catalogue offers seasonal gift packaging ideas
Ebersdorf bei Coburg, 18 February 2019 +++
Gifts continue to play a very important role in retail even in spring and summer. Customers are always looking for nicely packaged gift sets – for Valentine's or Mother's Day, for Easter, weddings or birthdays. These are a welcome source of additional revenue for retailers. Schumacher Packaging keeps up with this continuous trend: The new "Spring/Summer 2019" gift packaging collection is as colourful and cheerful as the season, with many appealing product ideas and suggestions. This spring, sustainability is front and centre at Schumacher Packaging. The "Signed by Nature" logo highlights particularly ecological packaging in the catalogue. Today's consumers are particularly keen on sustainable gift packaging made from corrugated board. "Signed by Nature" packaging is made from 100% eco-friendly materials and can be fully recycled. You can view the catalogue online (http://www.schumacher-packaging.com/produkte/praesent/fruehling-2019.html) or order a print version free of charge (praesent@schumacher-packaging.com).
On trend with "Signed by Nature"
Our "Vintage" line is one of the most popular "Signed by Nature" ranges. This series made from natural corrugated board is available in a wide range of different shapes, from hexagonal gift baskets and collapsible boxes to gift boxes with or without carrying handle. The best part: innovative digital printing with food-grade inks gives all "Vintage" packaging a deceptively real look and feel similar to that of grained wood. The collection also offers many sustainable packaging ideas specially for Easter. The "Ostereier" series made from recyclable single-face board includes gift baskets in two different sizes and a box with carrying handle – also printed with food-safe inks by digital printing. The cheerful image is a row of colourful Easter eggs lined up in the grass in front of a wooden structure. The "Häschen im Gras" box with carrying handle comes in the same versions and is just as sustainable. It offers more than enough space for any size of Easter gift.
From Easter baskets to gift boxes
The gift baskets available in many shapes and sizes are perfect for assembling assorted gifts, not just for Easter. The range now also includes rectangular baskets made from single-face board available in the fresh spring and summer colours yellow, orange, light green and red. Fans of wickerwork will find what they're looking for with the low-sided "Marché" gift baskets that perfectly imitate wicker baskets. Always in fashion: Hexagonal gift baskets made from single-face board, taller at the back than at the front, available in twelve different colours. Available in rectangular or triangular versions, gift boxes made from single-face board offer a particular highlight – the integrated window. The two gift bag lines "Aspekt", which is made from paper, and "Focus" will leave you feeling happy just with their spring colours. Both ranges come with a backed window, are coloured inside and have cord handles.