Marketing­effective packaging for

meat, sausages & milk products
Cool on the inside and outside! Product packaging, crates, trays or displays: our proven packaging solutions for meat, sausage products, dairy produce and their alternatives are a key factor in preserving the shelf life, flavour and visual appearance of fresh food and protecting it from outside influences and transport or storage damage.
And they are no longer just plain and functional. Nowadays they are a platform for marketing innovative product ideas. With quick, custom, seasonal designs, they are able to transform your marketing campaigns at the POS.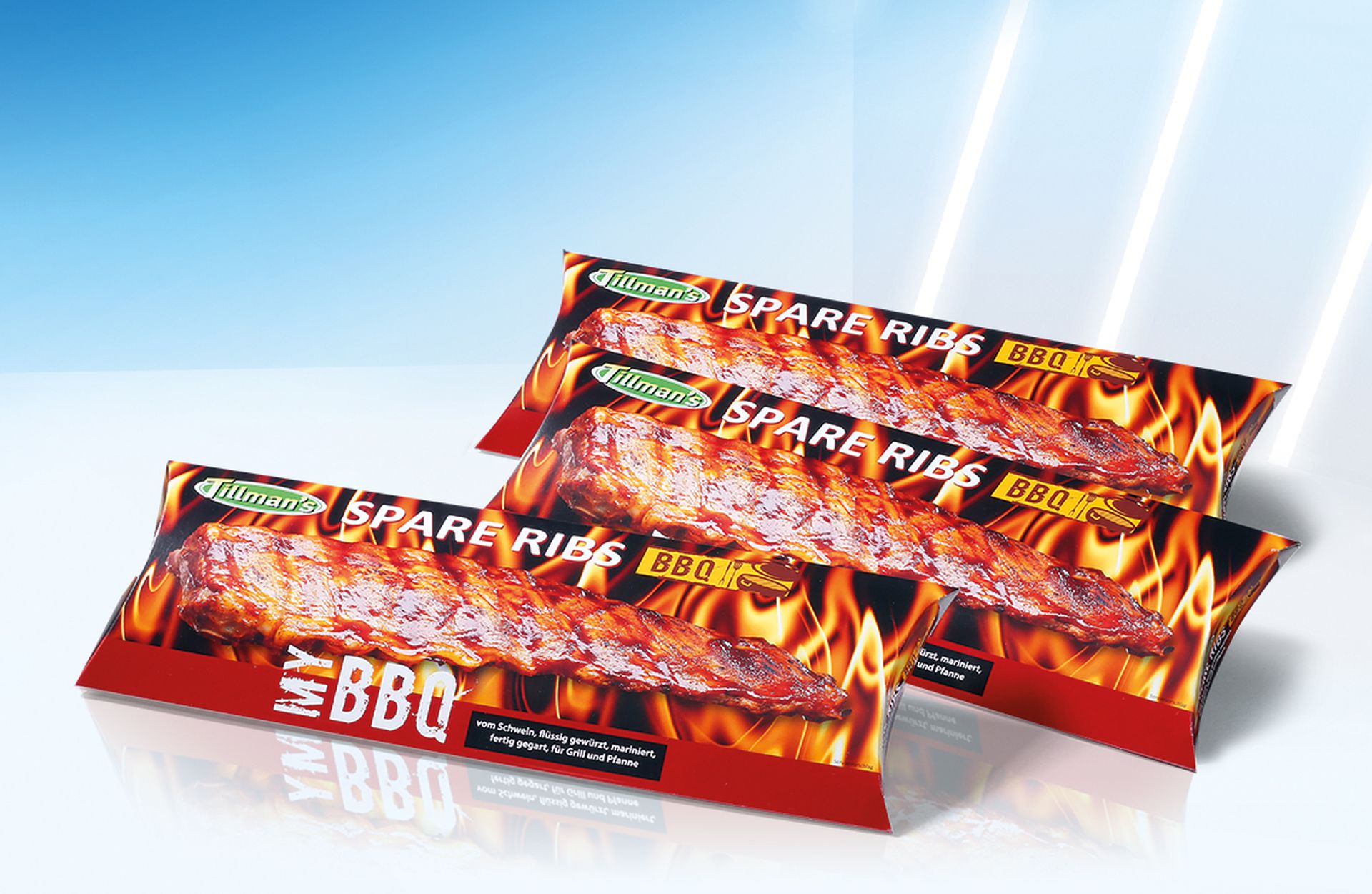 Our wide range of solid board and corrugated board packaging is extremely impressive in its capacity for communication - using modern printing technologies, such as our serial digital printing, we ensure that with high-quality packaging design and bright pictures, your products will rule the refrigerated counters, whet the appetite of consumers - and make their way into their shopping trolleys.
MAISTAPACK® with TRIPLEEDGE –

stable, sturdy, stackable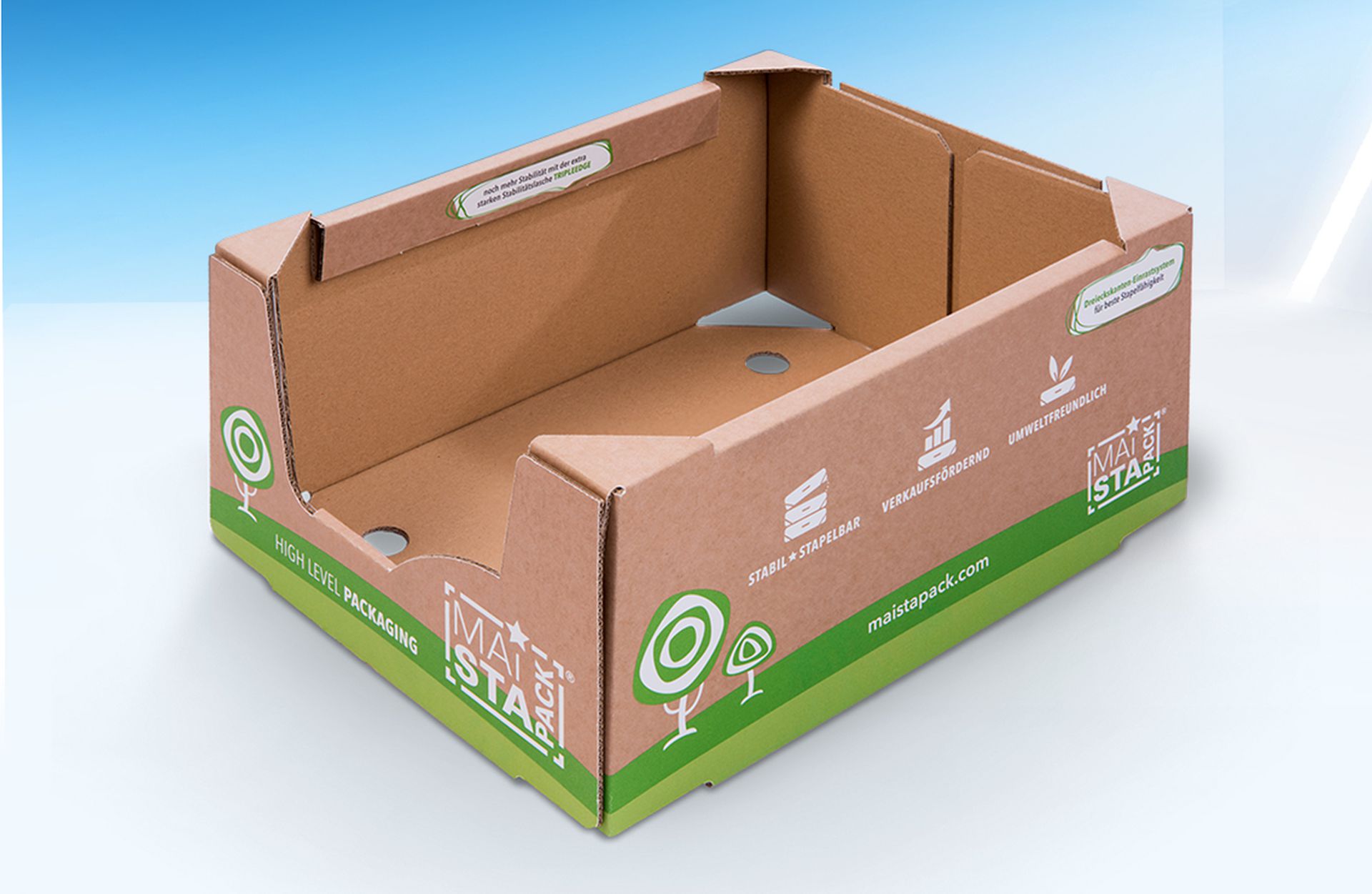 The MAISTAPACK® tray

Our corrugated board transport boxes with the patented MAISTAPACK® triangular edge system impress with their exceptional stability and stackability. Thanks to the new TRIPLEEDGE triple fold, MAISTAPACK® can now handle even greater stresses.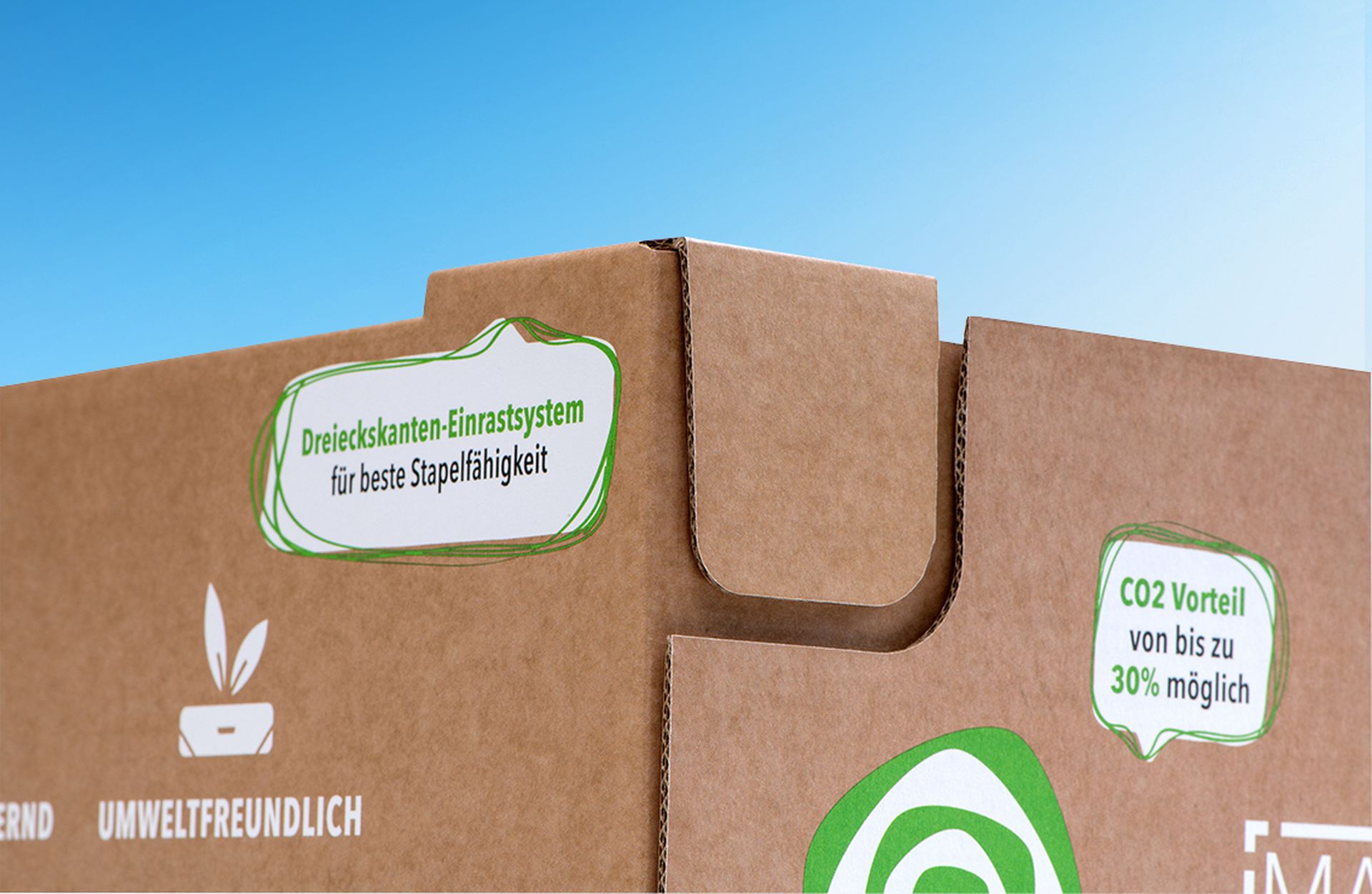 Sustainability with greater efficiency

You no longer need corrugated board intermediate layers, transport covers, edge protection or wrapping film, which means you cut CO2 emissions by up to 30% and also reduce costs by using the proven complete solution with automated units and efficient packing processes.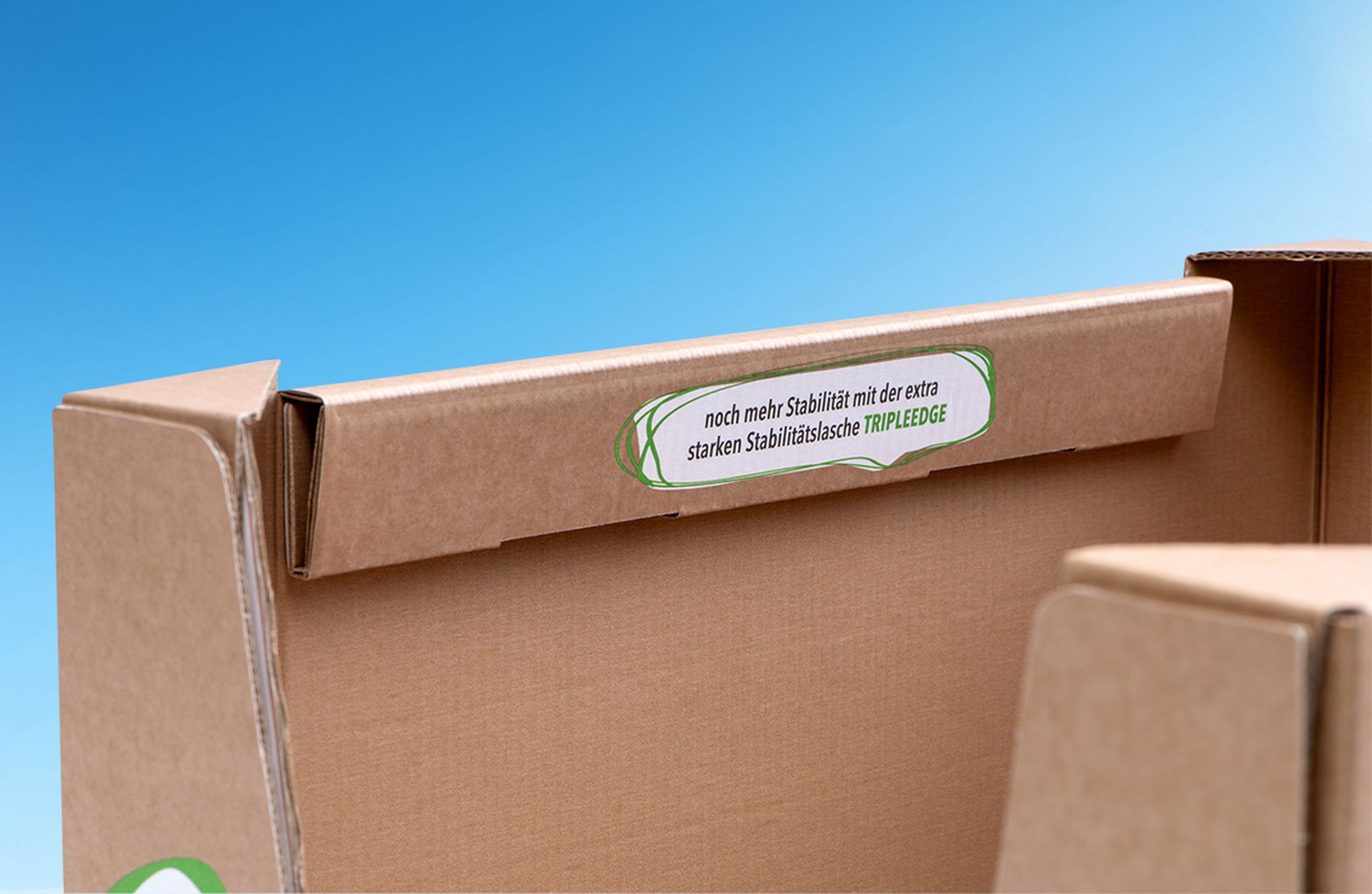 TRIPLEEDGE equals strength

The extra stable transport boxes do not need any stacking lugs. Triangular edges in the upper corners and matching recesses in the base make it almost impossible for the boxes to slip, even when placed in sloping positions. The locking edge system alone provides all the necessary stability. The TRIPLEEDGE triple fold ensures even more accurate packaging geometry, sturdier supporting edges and higher load-bearing capacity – especially for larger cardboard transport boxes.
CONTACT US.
We create individual solutions

for foodstuffs.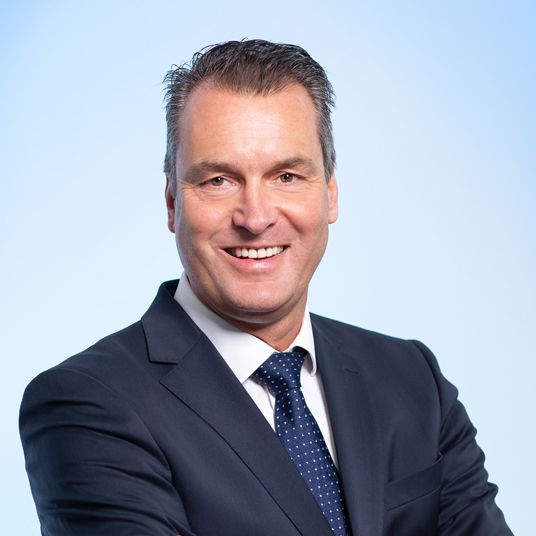 Hello!
My name is Jochen Drösel. My team and I are the people that make things happen at Schumacher Packaging. However unique your requirements, we create custom solutions, perfectly tailored to your needs. We look forward to hearing from you!